Inquisition is the basic nature of men. We always want to know what is hidden behind the woods, over the hills or under the sea. It is an inmate need to explore the unknown. The quench to conquer the unknown has made us dive deep in ocean and step on moon.
SOME WISE WORDS; HUH?
Caving is the perfect adventure for explorers. The wild experience is exhilarating and satisfying. The beauty of the unexplored territory will never cease to astound you. So let's go and lose ourselves in some beautiful place. Push your limits and reward yourself with the treasure of life and memories. Caving is a whole different level of life and Leonardo DiCaprio has a perfect way to say it, "every next level of life will demand a different you." Caving is a sport which bound to upgrade you to your better version, so it's time to pause and see how far you can reach? The other end of the cave holds the greatest treasure of life – feeling of conquering the invincible.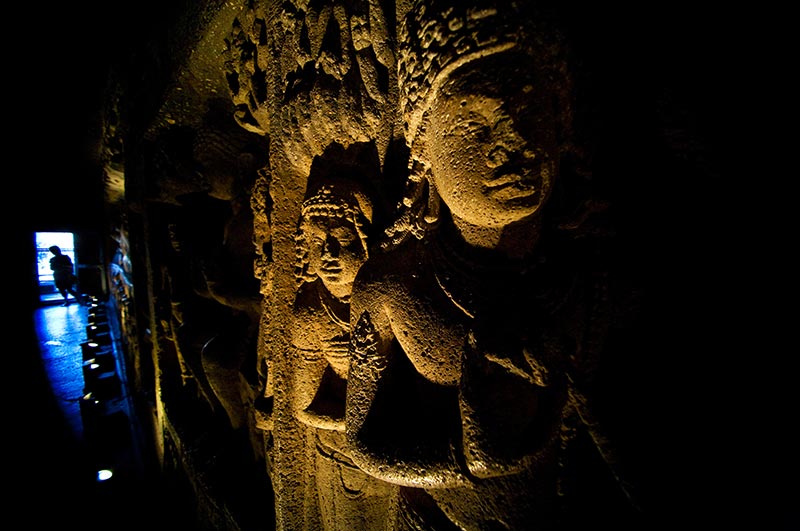 SO WHAT ACTUALLY IS CAVING?
Caving is a recreational activity, also known as spelunking. It involves exploring the virgin and wild caves away from the haste of human colony. The inside of the cave is often dark, quirky and murky making it more thrilling and tempting. The long multi-level labyrinth system involves climbing the walls, jumping the obstacles or crawling through narrow passage, thus making the sport of caving more exhausting and adventures.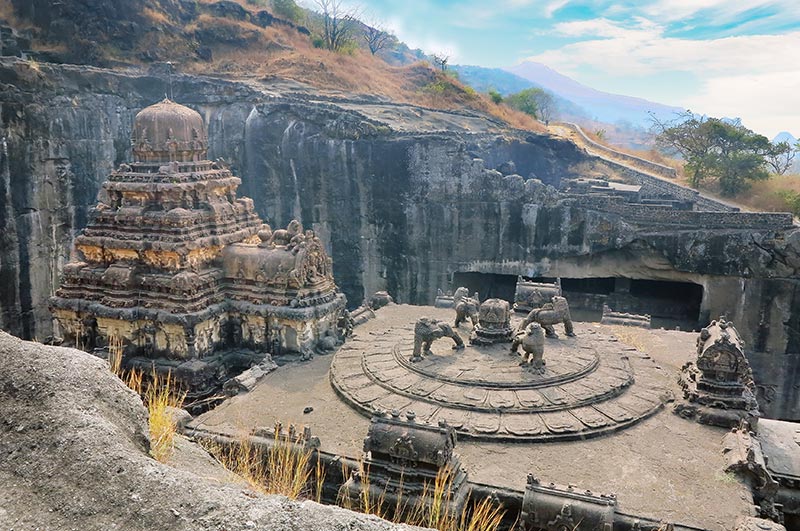 PLACES TO GO CAVING IN INDIA
The unexplored territory of India makes it a heaven for adventure sport. The amazing terrains and landforms of India make it stand out from other countries in the world. The country is bequest with numerous caves throughout the stretch of nation. Caving in India gives you an opportunity to explore isolated (and often rarely explored) caves and ridges by squeezing through rocks, manoeuvring sharp rocks and dangerous crevices, as well as through bodies of water. Let us look at the astounding caving locations in India.
Bhimbetka Rock Shelter, Madhya Pradesh – The rock shelter at Bhimbetka is a paradise for caving. Situated within massive sandstone outcrops, above dense forest, are five clusters of natural rock shelters, displaying paintings that date from the Mesolithic Period reflecting a long interaction between people and the landscape. These features make these caves a great spot for Caving. The best time to visit these caves is from October to March. The nearest airport is Raja Bhoj Airport in Bhopal.
Belum Airport, Andhra Pradesh – It is the second largest cave in India and longest cave in Indian subcontinent. This cave is a true delight to caving enthusiasts. The credit for beauty of the cave goes to various long passages, galleries, large cavities with fresh water and water tunnels through it. The glory of the cave multiplies because of three spectacular sinkholes formed due to the movement of subterranean water flow. The best time to visit these caves for caving is from October to March. The nearest airport is Tirupati International Airport.
Krem Liat Prah, Meghalaya – The state of Meghalaya is cherished with gift of about 1500 caves. Krem Liat Prah is the longenst natural cave in the country, situated at the Shnongrim Ridge in Jaintia Hills, holds a stunning network of mystical tunnels with the Aircraft Hangar being the most distinctive trunk passage of Liat Prah. The best time for wading and crawling through these caves is from November to March, and the nearest airport being the Shillong International airport.
Borra Caves, Andhra Pradesh – This natural wonder is a sheer delight for caving, located in the Anathagiri hills. The Gosthani River originates inside these caves, and flowing between stalactites and stalagmites, causing formation of odd structures inside the cave. These caves are about 150 million years old. This is the oldest cave in the country where tools from Palaeolithic age have been unearthed, giving some serious adventure to caving enthusiasts. The best time to visit is between November to December and the nearest airport is Vishakhapatnam Airport.
THINGS TO DO WHILE CAVING:
Caves are a rich biodiversity spots; therefore one must not forget experiencing the rich Flora and Fauna of these destinations. Also don't disturb these animals and plants.
Many of these cave have been inhabited by Palaeolithic and Mesolithic humans, thus offer a great historic site. This aspect of adventure should not be ignored.
Don't venture the caves alone. You should inform someone before leaving for caving and also ensure that you visit caves in group so that it affirms your safety.
The things which your bag pack must have while caving are - a good light source, batteries, hydration kit with some food, first aid box with necessary medicines, knee and elbow pads, helmet with chin strap.
For difficult vertical caves you might need rope, harnesses, ascenders, carabineers and other necessary climbing gear. Also compass, clinometer (measures inclination), and a laser range-finder.
Ensure that while caving you don't carry oil on your skin as it may deteriorate the rock of the cave.
Cave environments are very fragile so don't litter or mark the caves. Don't touch cave formations.
The caver's motto should be "Take nothing but memories, kill nothing but time and leave no trace."
Tired of the daily busy routine of life, it is time to explore the poetry of nature while caving. Walking amidst the beauty of natural caves is witnessing the miracles happen. In the daily hustle and bustle it is very tough to find your true self. It is time to connect to your inner self and save your soul. Nature is the not a place to visit, but it's your home. Go get close to nature to be healed and soothed; go get back your senses, achieve your better version. Nature's peace will be your sunshine, the fresh air will surge a new energy in you while the rain will fill you with satisfaction and gratitude.