Being a Public Health Specialist by profession, Kerala makes me so proud. All the positive indicators of this state are high while the negatives are low. Highest literacy rate, highest female to male sex ratio, highest life expectancy, lowest infant mortality rates. The list goes on and on.
It is also the only state in India, where banking and hospital facilities are present in every village. The only negative that is high in Kerala is the consumption of alcohol. Kerala has left behind the states of Punjab and Haryana in alcohol consumption.
God's own country, is not only about education, this state on the southwestern Malabar Coast is at the southern tip of India and shares its boundary with Tamil Nadu and Karnataka. Kerala tops not only in health indicators but in many other things also. Kerala is responsible for 91% of India's natural rubber production. It is the least corrupt state with highest media exposure.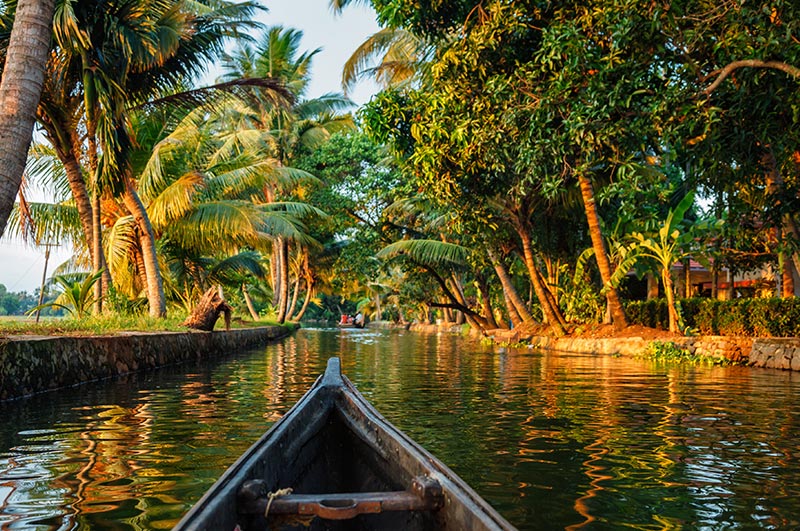 Coconut-Coconut-Coconut
The literal meaning of Kerala translates to land of coconut trees. You will find loads and loads of coconut trees in this state. The best time to visit God's own land is during September until March. But mind you, this is the peak time and a number of tourists flock towards Kerala during this time.
The off-season in Kerala is from April to May. This time is very less crowded as the temperature is hot and the atmosphere becomes too humid.
The monsoon is from June to August, which is responsible for the lush greenery of this place. Those of you who want to get Ayurveda treatments here; this is the best time to get it done. The moist atmosphere aids in the treatment.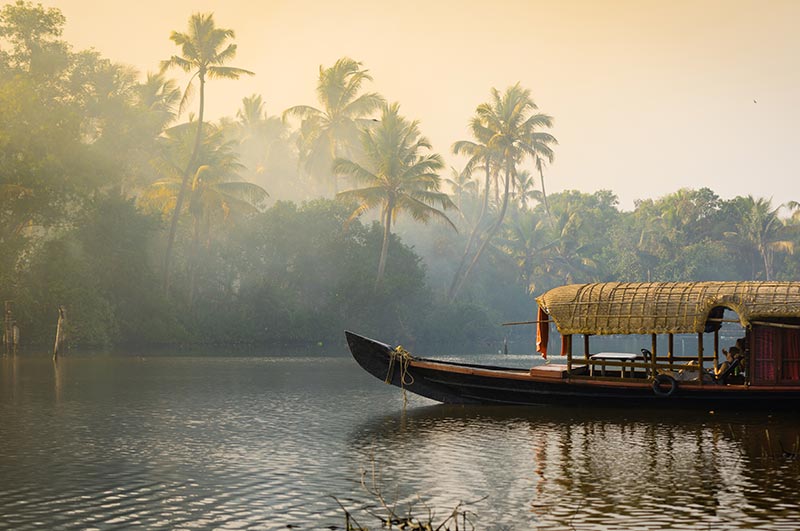 The popular tourist destination that are a must visit are—
Alleppey
The Venice of East. Do not forget a houseboat rides when in Alleppey. The serene lakes dotted with water lilies and paddy fields make for an amazing view. The commonly known spots here are- Marari Beach, Alappuzha beach, Kumarakom Bird Sanctuary and Krishnapuram Palace
Wayanad
Immensely popular for its trekking trails, its literal meaning is the land of paddy fields. Several small waterfalls line these trails making your adventure even more exciting.
Kovalam Beach
If you want a relaxing massage after dancing all night at the New Year's party, Kovalam beach is the best place to be. Parasailing andAyurveda treatments are part of the daily life there.
Kozhikode
If you are a fan of the Malabar cuisine, Kozhikode welcomes you warmly. The exotic spices add a special flavor to the seafood making it even more interesting.
The Educated Keralite
The highly literate people of Kerala are very proud of their culture and religion. Most of the people speak Malayalam and hence are called Malayali. The people here are fiercely protective of their religion and impart their cultural and religious knowledge to youngsters from a very early age.
Their life is simple and they give a lot of importance to cleanliness of their surroundings. The women wear Set Mundu, which is a saree, along with a blouse. Men fashion Dhoti Mundu or cotton lungi with a shirt. The people living in city dress fashionably. The status, rights and condition of women in Kerala is clearly higher than the rest of the country.
Kerala's economy is majorly dependent on agriculture along with export and tourism.
The adventure attractions of Kerala
This enchanting land offers a lot to adventure seekers. We have compiled them below. Have a look and book your tickets accordingly—
Kayaking- As this state is surrounded by water, the adventure water sports here is quite developed. Kayaking gives you a close look to the dense flora and fauna of Kerala.
Mountain Climbing- Chembra Peak in Wayanad is the most popular point for this recreational activity. Carry your own snack and water. Protect yourself with sunscreen and insect repellant.
Wildlife Safari- both diurnal and nocturnal safaris are available. Taking one of these rides will reboot your mental sanity and refresh you to the core.
Trekking- the forest at Thekkady offer a dense tiger trail for you to trek on. Experts will accompany you all the time and if lucky, you can even spot a tiger.
Bamboo Rafting- the Periyar Tiger Reserve and Wayanad offer this unique experience. You can raft for as long as 9 hours, starting early in the morning. Experience the beauty of forest closely while navigating your raft with a bamboo.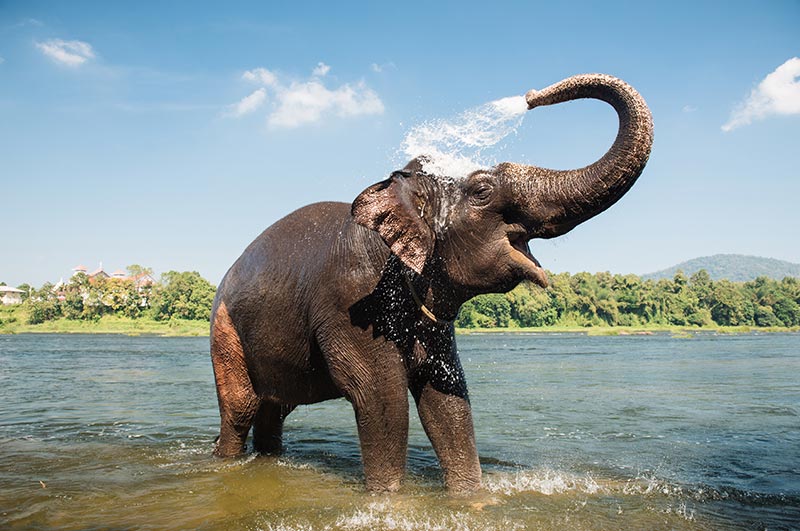 Don't leave Kerala without tasting these delicacies
Do not blame that we didn't warn you. When in Kerala the below listed delicacies are a must try.
Malabar Parotta with Kerala Beef Curry
Karimeen pollichathu- Perl spot fish marinated in spices, wrapped, and cooked in plantain leaves.
Puttu and Kadala curry- Kerala's breakfast
Fish Moilee
Chemmeen curry- prawn curry
Appam with stew
Thalassery biryani
Palada Paysam
Banana Fritters