If your group also keeps on postponing the Goa trip for next year, do not worry. We have decoded the party zone for you. Find every detail with #OUTDOORKEEDA and pre book your tickets accordingly. A fun trick, whoever cancels the trip, will sponsor the whole of next one!!
Goa needs no introduction. A popular holiday destination with various water sports and an exotic nightlife. The largest city here is Vasco de Gama. Goa finds its capital in Panaji. This state has the highest GDP per capita among all of the Indian states. The Portugal influence at this place is felt very strongly.
Goa spreads across an area of 3,702 km2. Having a characteristic tropical monsoon climate, it receives an annual rainfall of 120 inches. The best time to visit the party zone is from November to March. The weather at this time is soothing, calm, the sky is clear, and a cool breeze blows all the time.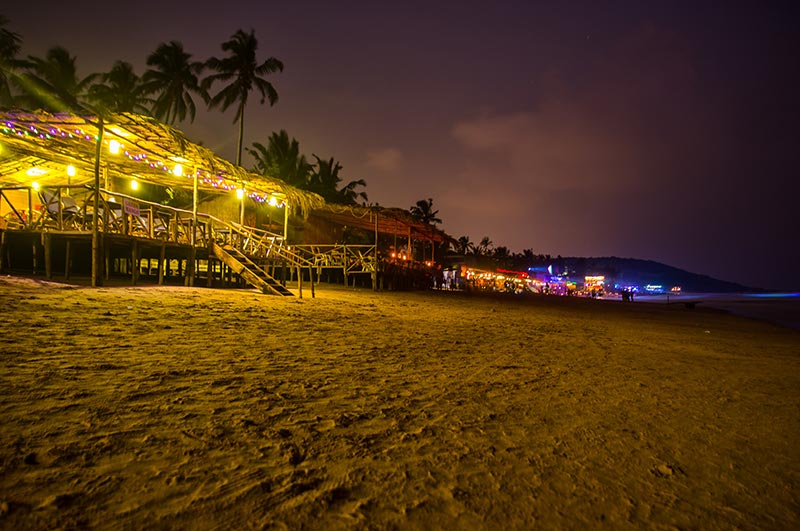 Party with Adventure
Water Sports:- Goa offers the following water sports with all the facilities:

Water skiing, Mobor beach
Jet skiing, Majorda beach
Banana ride, Mobor beach
Scuba Diving, Grande Island
Dolphin sighting, Grande Island
Snorkeling, Grande Island
Rafting, Valopi River
Kayaking, Mandrem Beach

Trekking:- Goa offers some of the best treks in India:

Dudhsagar Falls
Vagheri Peak trek
Udaan Gongor

Hot Air Balloon Flight, Assolda Ground
Camping
Hiking- Mollem National park
ATV Biking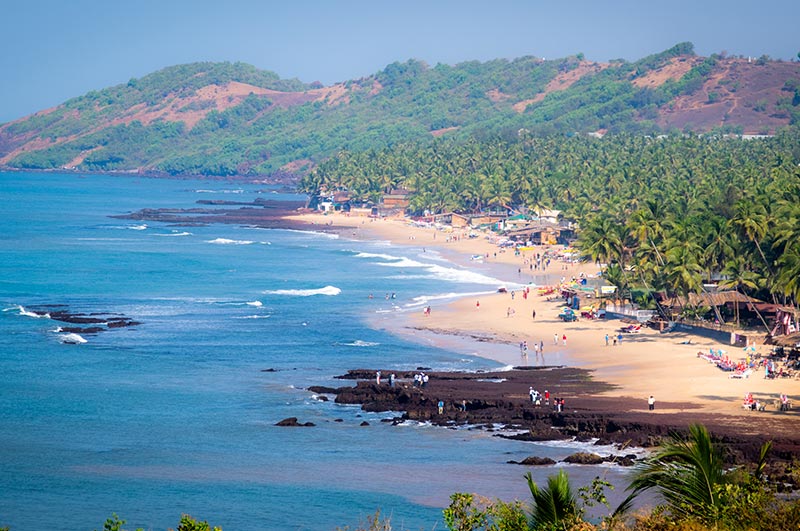 The Goan Nightlife
Goa's nightlife is the most happening in the country. There is a long list of nightclubs on this land- Lido's at Dona Paula Beach, Temptations and The Alcove at Vagator Beach, Club Cubana at Calangute Beach,Club LPK and Decades Bar at Calangute Beach.
Apart from numerous bars and nightclubs, there are many Beach Shacks in the tourist season in Goa. With family, friends or solo, these shacks offer a drink to everyone and anyone. These shacks will not only give you a refreshing beverage but also amuse you with music.
You can enjoy parties not only on land but also on water while cruising. Numerous party cruises are organized in Goa. The Great Gambler is an all-night casino. The floating off shore casinos plays the real game. The Casino Pride and Deltin Royale Casino are the real gems of Goa.
If you want to just silently star gaze the night away, the Goan beaches are a perfect spot.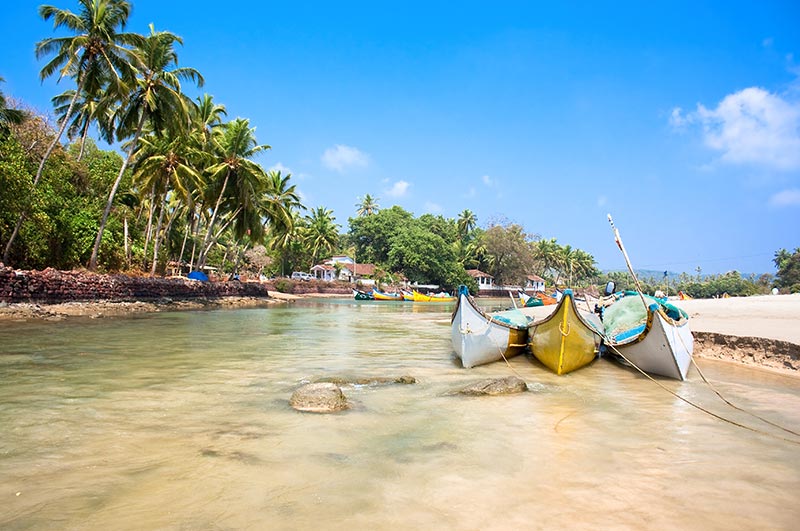 Goan Cuisine
Goa offers a cuisine that is a mix of native as well as foreign in its own way.
Mussel Rawa Fry is the local chakna. Mussel deep-fried in semolina batter to make it a crunchy appetizer. Shark Ambot Tik is a sour and spicy curry made in almost every Goan house. Chicken cafreal is another delicacy of this land.
Caldeirada is a Portuguese inspired fish stew. Feijoada is a bean and beef stew often served with rice and orange slices. The Fonna Kadi is made from coconut milk and kokum fruit. Assado de Leitoa is roasted piglet inspired from Portugal cuisine.
Perad is a guava flavored jam prepared in every house of Goa. Bolinha is a local butter coconut cookie. Bebinka is a 16 layered plain flour cake.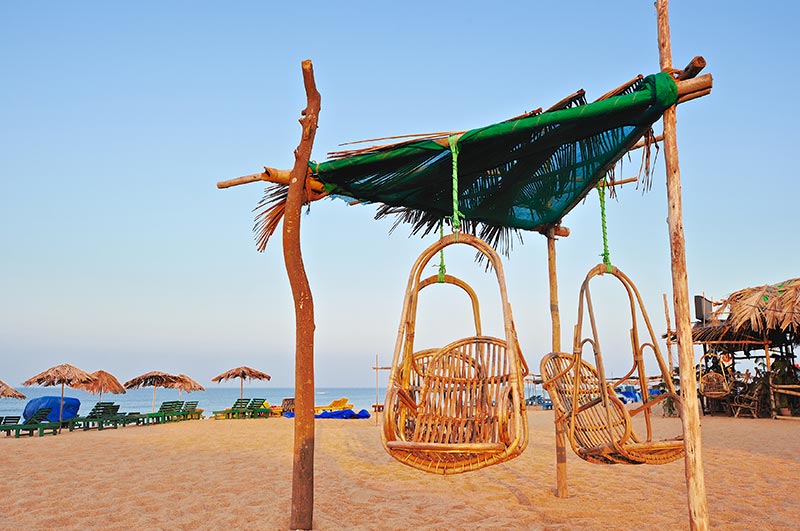 The Goans
The Goan people majorly speak Konkani. However, the dialect of the Christians speaking Konkani has a distinct difference from that of the others. The people here are very friendly and welcoming, they enjoy life to the fullest and find reasons to make merry.
The people are very flexible in their customs. Their dresses are very colorful and modern. The native women fashion saree along with Pano Bhaju and loads of jewelry.
Goa is an Indian favorite holiday spot, and nature has made it to be the best. Because of large number of tourists flocking it all around the year, the facilities for accommodation and travel are developed largely. Every gang should visit it at least once. You can equally enjoy with your family.
So stop postponing the Goa trip and make it happen now.