This nature's beauty gets its name from Sanskrit originated words: 'Him'- snow and 'Achal'- land. Very rightly called as 'Dev Bhoomi', (Abode of Gods) this state of India denotes a notable elevation from south to north and from west to east. Punjab, Haryana, Uttarakhand, J&K and Tibet are its proud neighbors.
Hold your breath, while #OUTDOORKEEDA decodes this piece of nature's marvel for you… (Well, not literally that long!!!!!!!)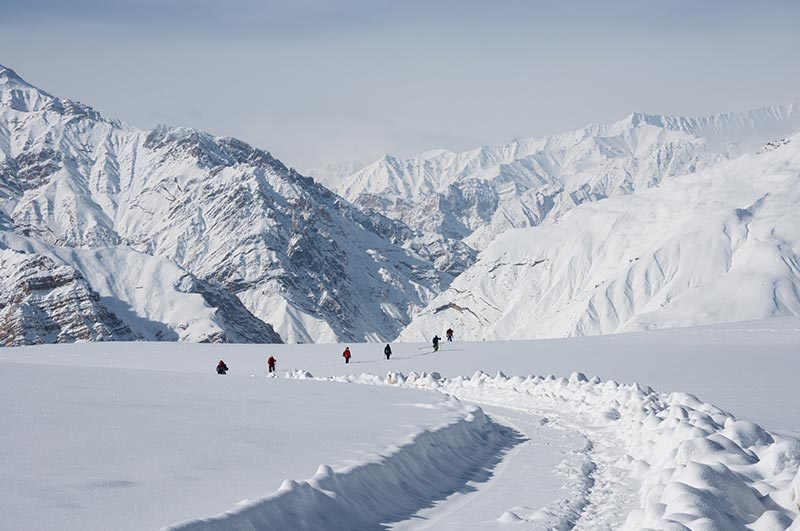 Geography…To Know the Veins of this City!!!!!
It is as easy as solving a Rubik's cube. Himachal Pradesh is adorned by the lower hills of the Shivalik range in the far south and is dissected by Dhauladhar and Pir Panjal ranges.
These mountain ranges act as natural boundaries between Dev Bhoomi's districts. The state is further decorated by maize fields stretching out to steep slopes dotted with pine, lowland orchards and subtropical forests.
HP is divided into 12 districts, grouped in "Shimla', 'Kangra' and 'Mandi' and several other divisions.Yamuna, Chenab, Sutlej, Beas and Ravi are the rivers that crisscross this state. The state is famous for its high diversity of aromatic and medicinal plants. The Great Himalayan National Park is a UNESCO world heritage site.
Barley, Maize, Wheat and rice are the major crops cultivated here. Apple is the principal cash crop of Himachal Pradesh. The Kinnauri Apple is the most famous in India.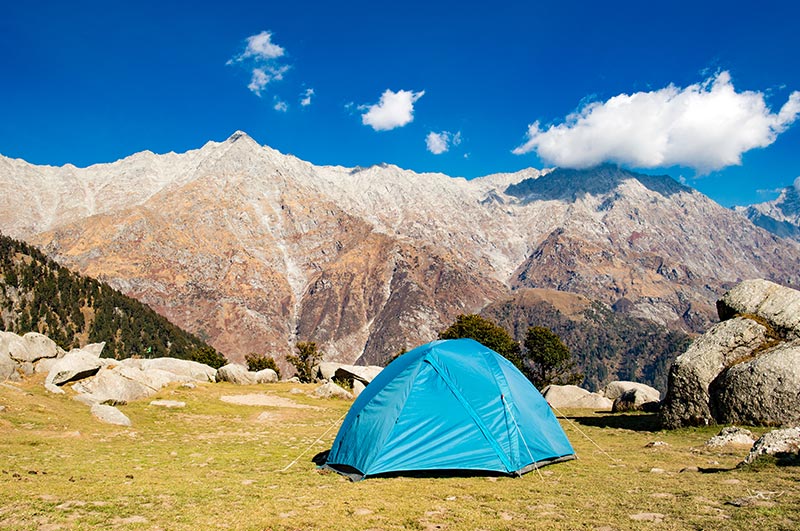 Weather Report
Summer:
The most favorable time to visit Himachal Pradesh is from March to June. Although the weather remains pleasant all through the years, the temperature ranges from 22℃ to 37℃ in the summers. Kullu, Manali, Shimla, Dalhousie and many other hill stations remain crowded with people all over the summer. You can indulge in many adventure sports here.
Winter:
As the winter is snow laden, HP is the perfect spot for adventures like Skiing and Heli-skiing. The temperature can drop down to 0℃ with a maximum of 15℃. The picturesque scenery at this time of the year provides the perfect background for honeymoon couples Instagram uploads.
Monsoon:
Monsoon descends here from July and continues until September. It is advised to avoid the landslide prone areas during this time of the year.
The Local people…
The Himachalis are embracing the development of the country while keeping their traditions and cultural heritage intact. People following Hinduism, natively going back to Aryan roots, dominate the state but the people in Lahaul and Spiti region are of Mongols origin, giving the region a touch of Tibetan culture.
The seminomadic tribes of Gujjars Gaddis, Panwals and Lahaulis inhabit most of the hilly forest areas. The various Hindu communities here are Rajputs, Rathis, Brahmins, and Kolis. The popular languages gracing your ears on reaching here are Dogri, Pahari, Kinnauri, Kangri and Punjabi.
The specialty of people in Himachal Pradesh is their simplicity, humbleness and down to earth nature. The state is heavily influenced by Buddhism and depicts it in the form of beautiful monasteries standing proud and tall on the magnificent hills.
Most of the people are dependent on agriculture, for their livelihood,in Himachal Pradesh. Apart from this cattle, goat and sheep rearing is also an important source of income generation.
The Local Culture…
The go to dress of men in Himachal Pradesh includes simple Kurtas and Himachali Cap. The women prefer to cover their heads with colorful scarves. While working the women tie a cloth called 'Dhatu' to protect their head.
The Himachalis celebrate all the festivals with dance and music. The Jhoor, Kayang, Rasa, Rakshasa and Bakayang dance forms are the most popular in the state. The local people are also a fan of folk music.
The Pashmina Shawl of Himachal Pradesh is popular all over India. Paintings, metalwork, leather craft woodwork, carpets and jewelry are equally famous.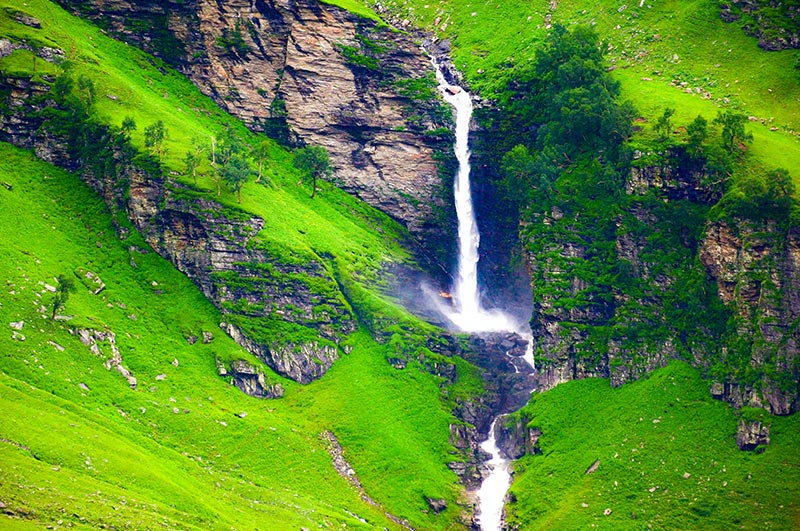 The Local Cuisine…
The kitchen of Himachal Pradesh shows not only vegetarian but also fine non-vegetarian culinary skills. The preparation methods and use of herbs and spices is heavily influenced by Punjabi and Tibetan cuisines.
The everyday food here is similar to the rest of North India—Chapatti, Rice, lentil and pulse. Red meat is a delicacy in Himachal Pradesh.
'Babru' a famous kachori is teamed up with Chana Madra and Tamarind chutney.
'Sidu' is a wheat flour preparation garnished by mutton, daal or even simple ghee. 'Patande' is a pancake prepared locally. The Kullu trout fish isvery popular in Himachal Pradesh. Mittha is a sweet rice preparation garnished with raisin, almond and fruit.
Other mouth-watering dishes include—Til chutney, Kaali Daal, Aloo Palda, Spicy lotus stem preparation (locally known as Bhey), Momos, Noodles and Chounk.
Major attractions of Devbhoomi
Kullu, Manali, Shimla, Dharamsala, Kasauli, Dalhousie and Chamba are some famous hill stations to visit on you HP trip. Mandi, Una, Kufri, Solan, Harimpur, Pragpur, Nahan and Parwanoo are some other cities worth visiting.
Being a Hinduism dominated state, Himachal Pradesh id dotted with temples. Some of the famous Hindu pilgrimage sites here are—Naina Devi Temple, Jwala Ji temple, Baijnath temple, Bijli Mahadev and Bhimkali temple.
The Guru Ghantal Monastry (Lahaul), Dhankar monastery (Spiti), Bir monastery (Mandi) are the most famous ones in the region. The oldest church of Himachal Pradesh is the Christ Church (Kasauli). Other popular churches of the region include St.John church in McLeodganj,St. Andrew Church and Baptist church.
Himachal Pradesh is the proud home of two very popular passes:
Rohtang Pass: this famous pass and a favorite tourist destination joins the Kullu division to Lahaul division.
Kunzum Pass: the Kunzum pass acts as a joining bridge by connecting Kullu and Lahaul to Spiti.
Have fun in Himachal Pradesh
Himachal Pradesh is not just an eye candy. There are a lot of adrenaline pumping activities, which can make your holiday a fun one. Find your fav below:
The Kalka-Shimla Toy Train: the Kalka-Shimla Toy Train route is about 96 kms long and includes 103 tunnels (woooooah!!!!!). A UNESCO world heritage site connects the plains to the hills. This exciting journey takes about 5-6 hours.
Trekking:

Hampta pass trek— This 5-day trek starts from Manali. It is an easy trek and can be completed by beginners also.
Pir Parvati Pass trek: Reaching a maximum altitude of 17450 ft, this trek falls under the different category.
Spiti Valley Trek: This trek rewards you with local homestays and beautiful views of manstries.

Skiing— Practiced in Solang Valley, it is a lifetime experience to board the Gandola and reach a height of about 9000 ft above sea level. By coming down unstoppable for more than half a kilometer, this memory will forever be etched in your memory.
Paragliding: taking off in Bir (7800 ft) and landing in Billing (5003 ft), these twin spots give you a thrill that can send a chill down your spine.
Camping: Himachal Pradesh is dotted with numerous camping sites. The popular ones are—Shimla, Dhaamsala, Kaza and Junga.
Motorbiking: from Delhi to Spiti via Manali and from Manali to Ladakh, unwind the beast in you to go on this adrenaline pumping expedition.
Apart from these, some other recreational activities include Ropewalk on Beas River, ATV ride at Rohtang pass and Rafting in Kullu.
The cool, pure and fresh air, alpine atmosphere, fruit farms, local hospitality and the ritual of having Maggie along with hot tea all make HP special in its own way. The cities of HP welcome you with immense warmth (although, it is cold outside), thrilling adventures and mouth-watering delicacies.
We at #OUTDOOKEEDA hope that now you have enough information to have a fun filled vacation in the Abode of Gods.
Happy holidays!!