Camp|Explore|Dream|Discover
Camping is an outdoor activity in which one can reboot their life and enjoy some time in the wilderness among nature. It is the favorite recreational activities for hardy folks who love to take a break from life and live at the mercy of nature. While camping one can live in tents or caravans.
Camping is usually paired with one or the other adventure activities like white water rafting, hiking/trekking and fishing. While camping has also been a regular victim of modernization, in which it has lost its originality, the true adventure lovers still go for roughing it out in the wilderness.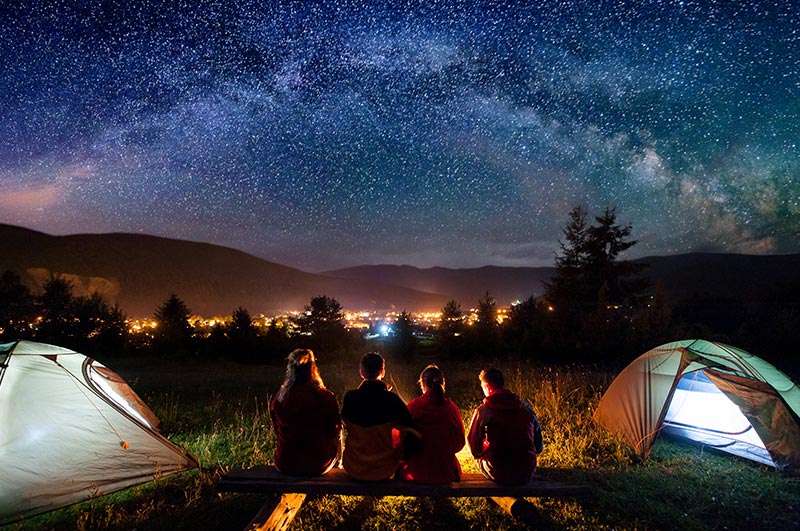 Camping in India
In the present days, camping has become a regular trend among the youth of India. There are few small pockets of camping sites in India, where a person can go to enjoy nature in its wild, serene and young form. Be it the wildlife parks in India or the mighty terrain of Himalayas and Western Ghats, India has a diverse site for camping in each of the four directions.
The ideal condition for setting out for a camping trip is, when it is neither too hot nor too cold so that you are not bothered about sweating or layering yourself in clothes and enjoy yourself to the fullest. Except July, August and September, (being rainy season in India), almost all the months are good to go.
Decode the best camping destinations with outdoorkeeda
1. Rishikesh
The scenic beauty of Rishikesh is a major point of attraction among people all over India. Here camping is paired with rafting. Usually people go for rafting and camp there simultaneously. It is one of the best places to visit if you are an adventure lover.
2. Mussoorie
Mussoorie provides for an easy escape for Delhites as it is well connected to the city. During summer, many people visit Mussoorie to get a relief from the scorching summer of the capital of India.
3. Spiti valley
It is one of the favorite sites for camping in India during summers. The ideal time to go to Spiti for camping is from May- June. This site is favorite among trekkers too. Make sure to plan a trip with ample amount of time so that you can explore this serene valley at leisure while camping there.
4. Chandartal lake
Also known as the 'Lake of the moon", this lake is situated in the Lahaul and Spiti Valleys. Situated at around 4300m above sea level, this provides an ideal camping site.
5. Jaisalmer
Popularly known as the golden city of Rajasthan. Camels still being the major mode of transport here, you can enjoy endless camel safaris in the steep sand dunes. The camps are set in the soft sand and the whole environment will make you visit this place repeatedly.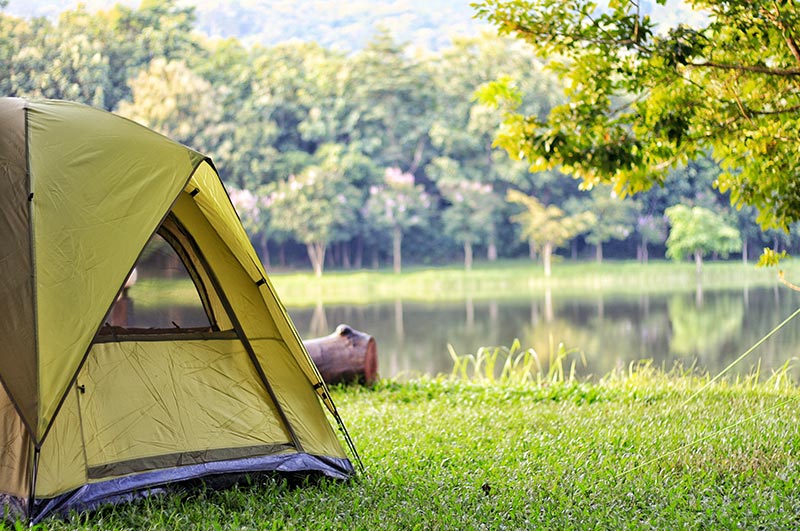 Some major equipment you are going to need:
Tent (good quality)
Mattress or sleeping bag
Torch/flashlight
Swiss army knife
Tarpaulin (to protect against rain)
Ropes
Hammer
Don't forget these essentials:
Ration food
Insect repellent
Sanitizer
First aid kit
Sunscreen
As you will be out in the wild, it is best to be a little patient and do not disrespect the wild or native community, as they sometimes feel insecure about their territory. Be well prepared for any possible emergencies and use you wit if you come across any unfavorable situation.
If you are getting a chance to camp you are very lucky as there will be the sky as the roof above you and the earth as your bed. Enjoy the wilderness but do not litter and make it dirty for others. Keep the environment clean so that everyone can get the same serene experience as you.