Mountain Camping is a smaller branch of a bigger tree called Camping. Often done after trekking or hiking, mountain camping requires immense physical and mental strength. However, the result is so beautiful that you will want to climb a mountain repeatedly for this experience. You will be so close to the stars that, it will feel like you are one of them.
As mountain camping requires you to live in the wild slopes of a mountain, it is advised to be well prepared because 'prevention is always better than cure'. So let outdoorkeeda decode for you all the information about mountain camping.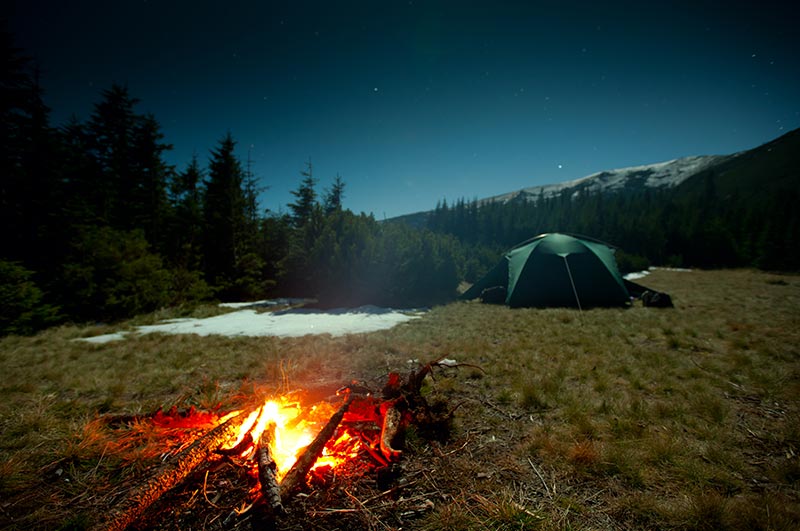 Decode Mountain Camping with #outdoorkeeda
Mountain camping can be done when you take a break from trekking and set up tents, to rest at night. It can also be done for the sole purpose of camping and going to a spot on the mountain by car as far as the road allows. The excitement and adventure feel in both the ways is same. Mountain camping will teach you how to survive in the wild with limited means and connect with nature in the best possible way.
Vital gears
Whether you camp while on trek or just camp (without trekking or hiking), you will be in a rough slopes with rocks, potholes and uneven surface accompanied with snow at some places. Therefore, it is mandatory to have good shoesformountain camping, which are water proof and snow resistant. In addition, the shoes should provide good anchor and ankle support because you will be walking on a highly uneven terrain.
Sleeping bag is another essential item you will require while mountain camping. Choose a bag that suits your body and matches with the temperature of the place where you are going. Invest in a quality sleeping bag as it is about your comfort. Add an extra layer of insulation (like a foam sheet) between the ground and your sleeping bag for better warmth.
A lightweight tent is required for mountain camping. Always ensure that the rods are made of metal and not fiberglass because the former is stronger than the latter. The fiberglass rods will give away in case of strong winds and hence it cannot be trusted. Also, check that the seams of the tent are double stitched for extra protection.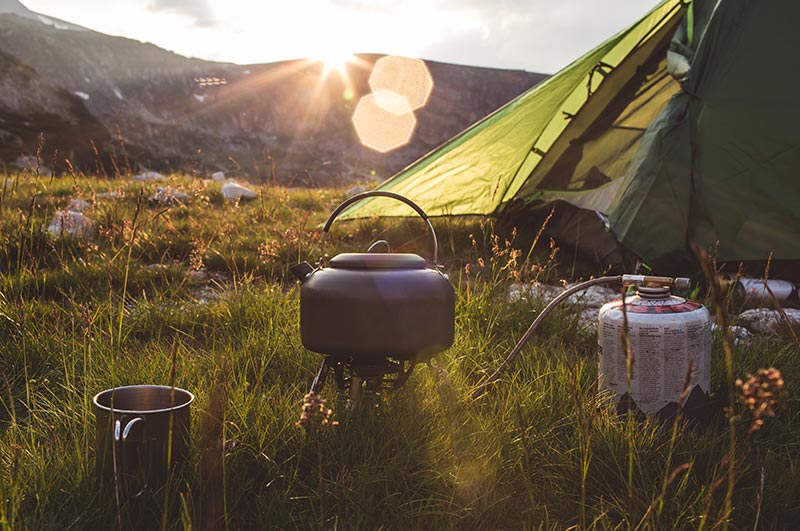 Some small but important articles (can be lifesavers sometimes)!!!!!!!!
Knife
Insect repellant
Headlamp
Cap or scarf to protect your head and ears
Sunglasses
Layered clothing instead of heavy clothes
Lighters
Glucose pellets to keep yourself hydrated
Wet wipes
Sanitizers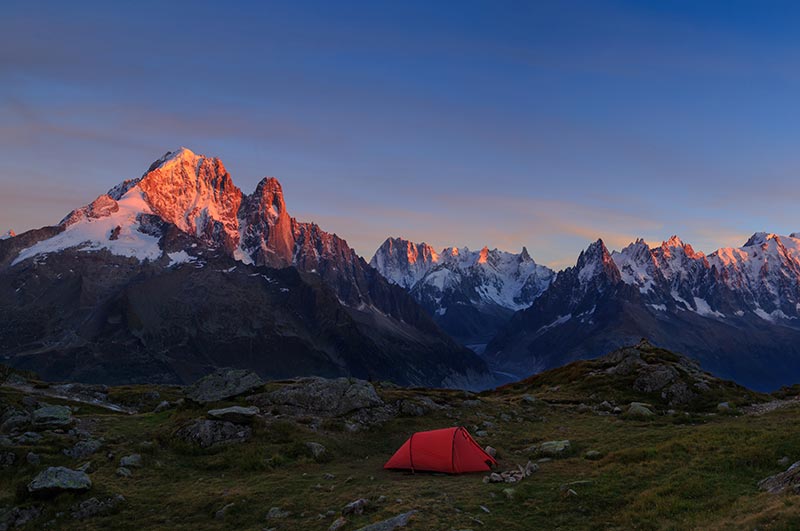 Some serene destinations for mountain camping in India
1. Tso Moriri camps, Ladakh:
Starting from the highest saltwater lake in India, mountain camping in Tso Moriri will be an experience for a lifetime. The lake freezes completely during winters. This uninhabited region along the Pangong Lake lets you connect your soul with nature and rechargeyourself for a fresh start.
2. Kaudiyala, Uttaranchal:
This hidden gem is situated on the banks of the holy Ganges. It comes in the way of the Kedarnath trek and hence many pilgrimages camp in here. You can enjoy mountain camping among here in what nature has the best to offer.
3. Dharamshala, Himachal Pradesh:
Dharamshala boasts of the Dhauladhar mountain range as its background. Divided in upper and lower parts, the upper (popularly known as Macleodganj) being the entry for many trekking journeys in the Himalayas. The Triund trek starts from here only. Dharamshala offers a calming picturesque for mountain camping.
4. Spiti valley:
It is one of the favorite sites for mountain camping in India during summers. The ideal time to go to Spiti for camping is from May- June. This site is favorite among trekkers too. Make sure to plan a trip with ample amount of time so that you can explore this serene valley at leisure while camping there.
5. Chandartal lake:
Also known as the 'Lake of the moon", this lake is situated in the Lahaul and Spiti valleys. Situated at around 4300m above sea level, this provides an ideal camping site.
Camping in the mountains relaxes you and brings you at peace by leaving behind the daily rush you encounter every day in the city. India is enriched with so many destinations perfect for mountain camping from which you can choose any destination year round. So plan a trip to the mountains and dive down in the pleasure of camping among the mountains and stars.
Happy camping!!!!!!!