Riverside camping, as is evident by the name itself, is camping along a riverbank. It lets you fall asleep to the soft music of flowing water and wakes you up to the first magical rays of the sun. It is mostly done when rafting or kayaking. In India, the most popular destination for riverside camping is Rishikesh. The adventure lovers generally follow rafting with camping and spend some quality time with friends and family amidst nature.
You can set up your own camp or stay in already built camps. Riverside camping lets you calm your senses and refresh your energy for a fresh battle in the city life once again. As you are on a riverbank, you can also enjoy fishing. During night, you can have fun around a bonfire and enjoy Maggie with friends. While doing all this you will feel like you are a part of the movie Yeh Jawani Hai Deewani!!!!!!! (Although it was not riverside camping but all of us wished of it at least once while watching)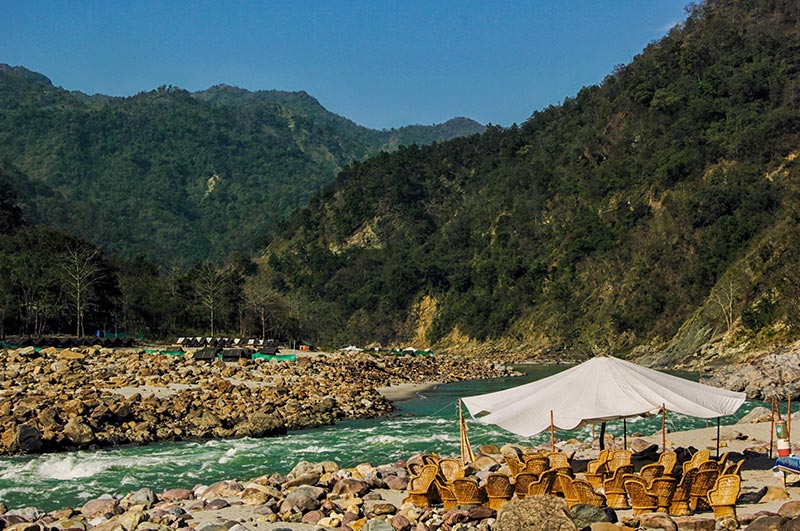 Decode exotic rivers to camp alongside in India with #outdoorkeeda
1. Ganga, Rishikesh:
There are many sites, which allow camping on this riverbank. The white waters of river Ganges give rise to the mighty rapids on which you can enjoy rafting. As the day goes by camping near this river gives a feeling of extreme peace and calm. Riverside camping along the Ganges purifies your soul of all the burdens and lets you feel closer to God.
2.Indus, Jammu:
Being a historical river this camping site makes you feel the ancient civilization, which once lived and enriched on its banks. The beautiful sceneries around and the mighty river flowing in between mountains gives you a perfect location for your Facebook cover pic!!!!!!
3.Teesta, Sikkim:
You can enjoy riverside camping with barbeque and nature walks along with trekking aside this beautiful river. Bent in the shape of a snake this river is actually as chilly as its shape because the water of this river comes directly from the Himalayan Glaciers.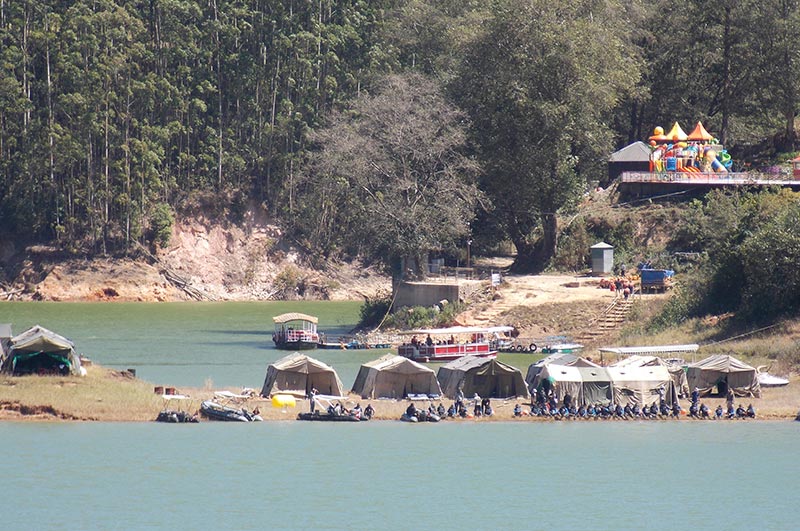 4.Beas, Himachal Pradesh:
Camping alongside this river is ideal during summers. It flows through Himachal Pradesh and can be very rough during the monsoon season. It also gives light to the Bassi hydroelectricity project. You can also enjoy bike expeditions here along with rafting and riverside camping.
5. Cauvery, Karnataka:
This river originates from Coorg in Karnataka along the Western Ghats and then branches out into several streams before finally merging with the Bay of Bengal. The tiger is often spotted along the bank of this river. You can also enjoy jungle safari along with riverside camping on this location.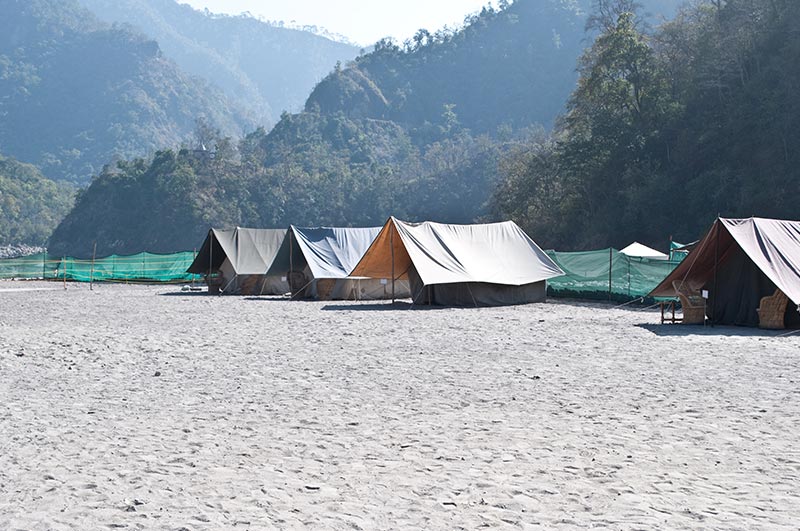 Some important carry along items
Water purification tablets
Knives
Good quality tent
Waterproof matches
Flashlights
Insect repellants
Sanitizers
Sleeping bag
Aluminum foils to store your food neatly
Sunscreen
Toilet paper
Essential trendy stuff to keep you on your best
Battery bank
Water proof camera as you will be taking a lot of pics
Garbage bags as you do not want to litter the environment
Popcorn
Umbrella
Scissors
Band aid
Soframycin
Any personal medicine
Tissue paper
Burn ointment
Riverside camping provides you a soothing and calming experience as you connect with the nature in every possible way. Decode your next riverside camping trip with #outdoorkeeda and enjoy with nature with the serenity of flowing water beside you.