Maach bhaat, Maadh bhaat, Bhaat and Aloo chokha, Meetha pulao, Chambray, Tita bhaat…. PHewwwwwwwwwwww……M down six dishes, m already high!!!!!!!!
Yea, Yea m telling you the places……Keep on reading
If you too wanna get drunk on rice, in so many varieties you can't even imagine, then visit the following states in India—West Bengal, Odisha, Bihar and Jharkhand. Technically known as the eastern states of India, they are connected to Northeastern states by a narrow corridor called the 'Siliguri corridor' in West Bengal.
Northeastern why so????Juz because they are a bit high (in altitude, not on booze!!!!) that's why. The beautiful and mesmerizing Seven Sisters of the Northeastern India are-- Arunachal Pradesh, Assam, Manipur, Meghalaya, Mizoram, Nagaland, Sikkim and Tripura.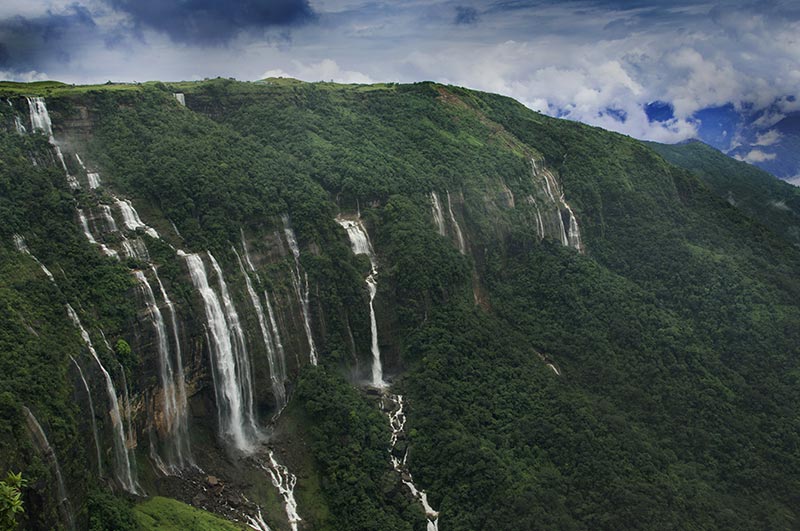 Hog on all these delicacies!!!!!!!!!!!
Not just rice the food in Eastern Indian region shows extreme similarities to Chinese and Mongolian cuisine, owing to its exquisite location. Hence, you can relish on, Bamboo shoot, Thukpa soups, River Snails, Eromba,MooriGhoogni, Rasgulla, Sandesh, Chhena Gaza, Rasmalai,MishtiDahi, Bai and many more……
A bit of Geography!!!!
The eastern states of India are surrounded by almost half of Nepal in the north, Uttar Pradesh, Madhya Pradesh and Chhattisgarh on the west, little bit of Andhra Pradesh on the south and is the neighbor of Northeastern states in the east. Major region of the eastern states is on the Indo-Gangetic plane with the coastline of Bay of Bengal.
The best time to explore the eastern part of India is from October to February. From March to June, it is hot and dry, since July it is humid with frequent showers. The eastern region is popular for rice cultivation along with corn and ample indigenous pulses like barbatti, suthro etc. and huge varieties of mushroom. This region is also famous for its leather production.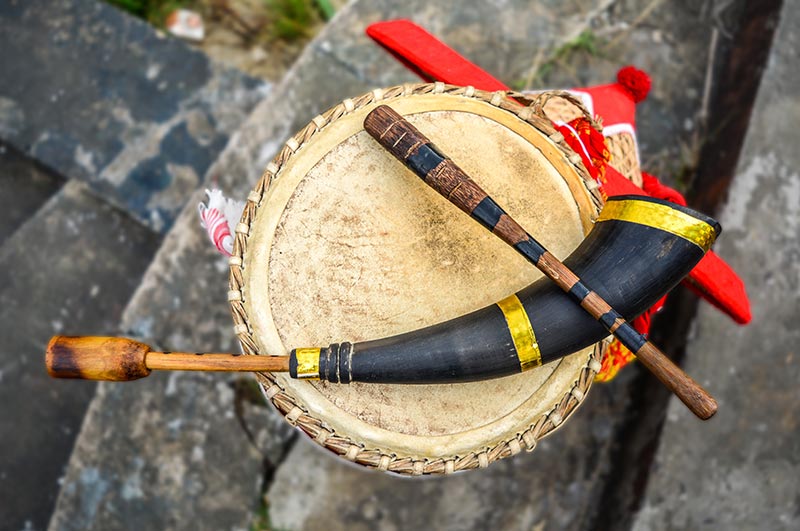 Let's go dancing!!!!ayeeeeeeee
It is mandatory to show some moves and dance your heart away after such dense food coma. So find below some of the traditional folk dances of eastern and Northeastern India.
1. Keisabadi:
This dance form finds its origin in Sambalpur district of Odisha. The songs of this dance are in Kosli. Through this dance performance, the dancers convey the beautiful story of Lord Krishna and his beloved Radha.
2.Chhau:
Practiced in Odisha, West Bengal and Jharkhand, this dance form is a celebration of the martial arts. Performed by men only, the energy levels required throughout the dance are quite high. Performed on the music of 'Nagara' and 'Shehnai' through this dance the stories of Mahabharata and Ramayana are portrayed.
3. Bihu:
Both men and women on the sound of pipes and drums perform this popular dance form of Assam. It is the traditional dance performed on the Bihu festival. The dancers generally start with a circle or sometimes a row.
4. Cheraw:
This dance form requires not just moves but also skills. In this dance, the women move to the beat in between bamboo sticks, held by men. The sticks can be horizontal as well as vertical. The skill is not to be caught in between the moving bamboos. Practiced in Mizoram, this dance form is performed as the part of rituals.
5. Maruni:
This highly colorful dance is the main attraction at weddings in Sikkim. Performed by both men and women, a joker accompanies the dancers to make the act interesting and funny. Performed on the music played by nine instruments known as 'Naumati Baja' this dance form finds its origin in Nepal.
Top 10 major attractions of East and Northeast India
1. Jorhat, Assam:
Popularly known as the tea capital of India, it is one of the most important urban centers of Assam. Birendra Kumar Bhattacharya, first person to win Jnanpith Award, hails from here only. Jorhat is accessible through all four routes—water, air, road and railways.
2. Puri, Odisha:
Known for its beaches, Rathyatraand being one of the four pilgrimage sites (Chaardhaams) of Hindu religion, Puri's main attraction is the Jagannath temple. This holy city has been invaded almost 18 times by Hindu as well as Muslim rulers of ancient times. Recently, owing to its vast cultural heritage, Purihas been selected as one of the Heritage Cities for Heritage City Development and Augmentation Yojna (HRIDAY).
3. Kolkata, West Bengal:
This 350-year-old metropolis, the capital of West Bengal, fondly known as 'the city of joy' is a festival in itself. While the whole city halts on Durga Pooja, the loud voices of Dhak and red color of sindoor can be heard and seen everywhere. The Howrah bridge, Victoria memorial, Science city and many more such marvelous sites are ready to refresh and entertain you at the same time. This exciting city of Bengalis is situated on the banks of the Hooglyriver.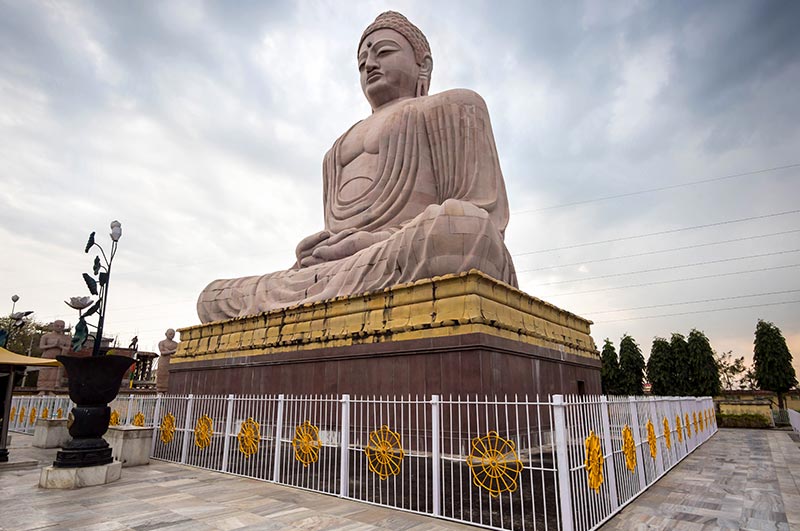 4. BodhGaya, Bihar:
Very holy and important pilgrimage site of the Buddhists, Bodhgaya is a village located in Bihar. The reason this site is so important for the Buddhists is that it is here under the Bodhi tree that Gautam Buddha became enlightened. The place is bundled up with, shrines, monasteries and temples. The magnificent Buddha statue at the Mahabodhi temple attracts tourists even from outside of India.
5. Darjeeling, West Bengal:
Quite rightly called 'the Queen of Himalayas', Darjeeling is a very popular hill station of West Bengal. Located at just 700 kms from Kolkata, this hill station spreads over a steep mountain ridge. The climate here is cold year round as it is on an altitude of 2,050 meters above sea level. The major attraction here is acres of tea plantations spanning all over the hill station.
6. Kaziranga National Park, Assam:
The Kaziranga National park is a World Heritage Site. Home to two-thirds of one-horned rhinoceros of the world, this high diversity park is located in the Nagaonand Golaghat districts of Assam. Inhabited by high density of tigers, elephants, swamp deer and wild water buffaloes, this park is the point of interjection of four major rivers.
7. Tawang, Arunachal Pradesh:
This is the birthplace of holy Dalai Lama. The whole area is budded with beautiful monasteries, and is situated at an altitude of 3048 m from the sea level. The best season to visit this place is from September to March.
8. Mawsynram, Meghalaya:
Wettest place on Earth, Mawsynram is feast to the eyes of a nature lover. The raining spree here makes it the perfect abode for those who love rains. It's second to Cherrapunjee by just a bit.
9. Sun Temple, Konark, Odisha
A UNESCO world heritage site, the sun temple is a magnificent piece of ancient Indian architecture. It is also famous for its beautiful and mesmerizing beaches, and yearly festival in which people dance and enjoy their hearts out.
10. Shillong, Meghalaya:
Do you know we have Scotland in India? Yes, this city has pine trees in abundance. This soothing hill station is home to many ancient tribes, whose descendants still inhabit here. Derives its name from Lei Shyllong, this city is situated at an altitude of 1496 m. this hill station is famously known as 'the Scotland of East'.