"If there is heaven on earth, it is here, it is here, it is here."
Any discussion about North India will not be complete without this saying. A proud home to the most majestic and enchanting mountain range "The Himalayas" in Jammu and Kashmir, which prove the above saying to be true to every single letter. From snowy mountains to sandy desert to green plains, this region's basket contains fruits from a variety of trees. The list of awesomeness does not end here; North India has many feathers in its cap.
North India is defined as the land, which stretches to about 1.4 million km sq. starting from Jammu and Kashmir to Uttar Pradesh. Technically all these states will come under North Indian umbrella—Jammu and Kashmir, Himachal Pradesh, Punjab, Haryana, Delhi, Rajasthan and Uttar Pradesh. Although the major language in this region is Hindi, a slight change in dialect as per every region is clearly recognized. Kashmiri, Rajasthani, Haryanvi and Punjabi are some other major languages of North India.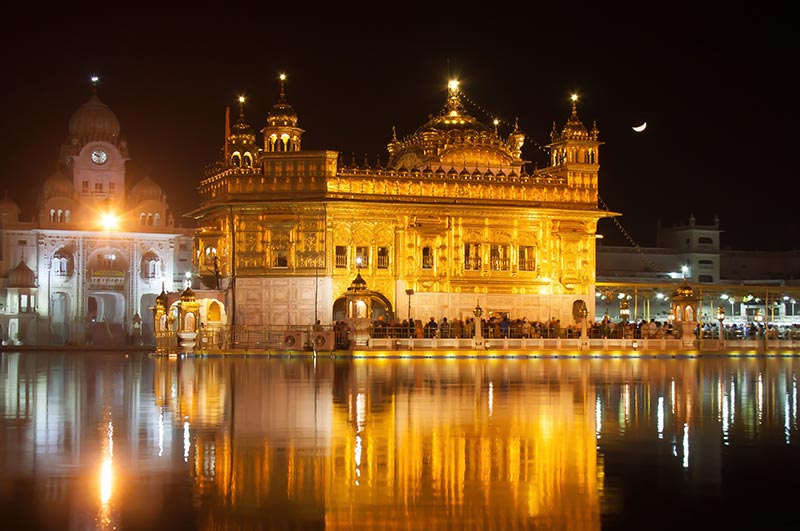 Almost 543 million people reside in this region of the country. North India shares its boundaries with China, Pakistan, Nepal and Bhutan. The North Indian region is home to major rivers like The Ganges, Yamuna, Sutlej and many more. People of almost all religion live in this region of the country.
"The Taj Mahal" in Agra, graces North India with its royal yet serene presence. "Banaras" in North India, is the spiritual capital, where people come to die, is also the oldest inhabited city in the world. 'The Lal Qila' reminds Indians of our precious independence and to honor it, every year on 15th August, the prime minister of India hoists the national flag here.
North India has one more badge of honor; 'the Golden Temple', which is the most popular pilgrimage of the Sikh community, lies here. It is the largest running kitchen in India, serving at least 50k meals per day (the number of which can rise up to 1 lakh on festivals), in the form of langar.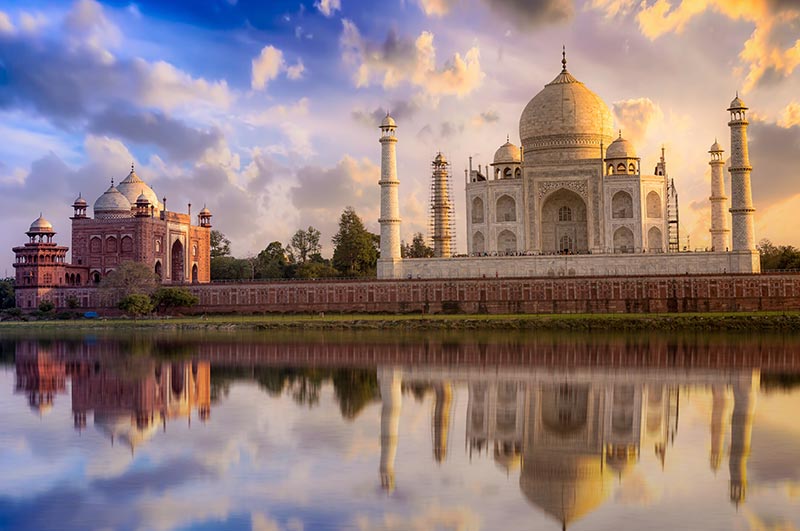 Let me introduce you to the beautiful states of North India: One at a time
The Jammu and Kashmir regions soothes your eyes with breathtaking scenic views of mountains, packed with snow, valleys full of flowers and garden full of apples and peaches. If you are in J&K, do not forget to taste the famous 'Noonchai'. You can also shop for 'Kesar', "Walnut' and 'Almonds' which are cultivated in abundance here. The people here were the 'Feram' to protect themselves from cold.
The state of Himachal Pradesh lies in the lap of Himalayas, just beneath J&K. The largest glacier in Asia, 'Shigri Glacier' is here. The Manali-Leh highway is the highest motor able road in India. The famous thukpa is a favorite delicacy here.
Haven't tried the lasii in Punjab…. What are you serious..?? Cmonnnn.. If you really wanna get the taste of North India, lassi in Punjab is a must. Sitting in a paddy field, eating makka chapattis with sarso saag gives the most patriotic feeling of the country. Sikhism is the major religion practiced here.
Uttarakhand is a major hub of adventure sports in India. The famous Chipko movement of India took place here only. Uttarakhand is famous for being the home to chaar dhaams- Kedarnath, Badrinath, Gangotri and Yamunotri. It is also the site for Kumbh mela, which is organized in a gap of 12 years.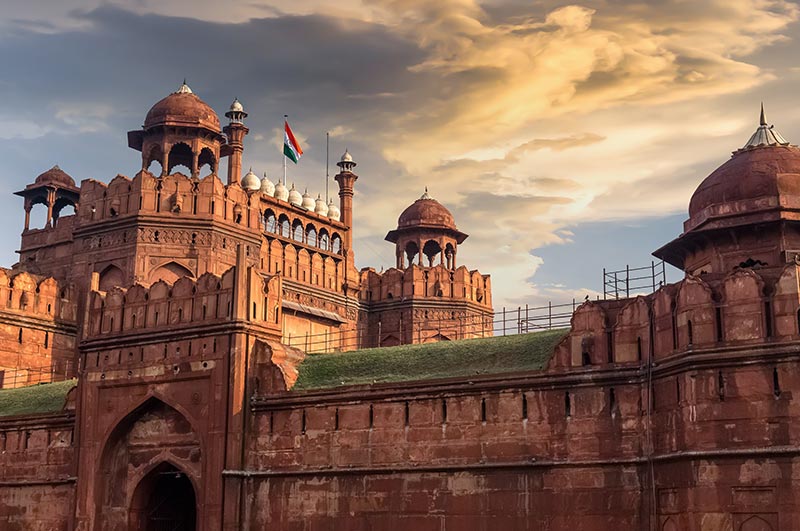 Almost all major multinational companies have their Indian headquarter in Gurugram, Haryana. Haryana also produces the most number of wrestlers in the country. Delhi the national capital lies in the northern region of India. Famous for great food and diverse culture, Delhi is home to many historical monuments. Also known as 'concrete jungle' ironically, Delhi is one of the greenest cities of the world.
Uttar Pradesh is the most populous state of India. Famous for wheat cultivation, vibrant temples of Mathura and Vrindavan, and Kachori jalebi of Varanasi, this state is situated on the banks of the river Ganges.
Lastly, Rajasthan, the state of golden dessert, is famous for its daal-baati-choorma. Camel safaris are quite popular here. A very interesting fact about Rajasthan is that the cities here are color-coded- Jaipur- pink city, Udaipur- white city, Jodhpur- blue city, Jaisalmer- golden city. Cooool…isn't it……Rajasthan is also home to many historical temples like Mehndipur Balaji Hanumaan mandir, Khatu Shyam mandir, Salasar Hanuman mandir and Rani sati dadi mandir in Jhunjhunu and Dargah of Ajmer Shariff. Feeling all spiritual haa…… Namkeenkesathkuchmeetha ho jaye!!!!!!!!!!!
The North Indian region is as equally famous for its spicy food as for the delicious sweets. From lassi to halwa to barfis to mirchi pakoda, to chole bhature, this region every kind of delicacies possible. The non-veg cuisines are also very popular along with the vegetarian ones. The Thukpa soup, which is a mix of momos and noodles in a broth, is a specialty you will never forget. The kebabs of Lucknow, the petha of Agra, the paranthas of Delhi all these cuisines are a perfect blend of sweet and spice.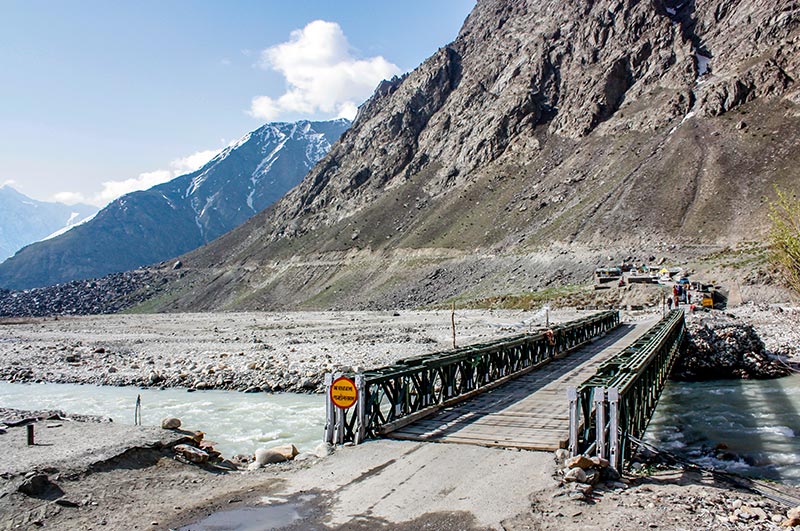 Some interesting facts about North India… bet you don't know them all…
The North Indian region is the region with most population density in India.
The highest battlefield of the world lies in Siachen Glacier. The altitude of this place is 6,000 metres.
World's second most cold place, which is still inhabited is in Drass, Kargil in Kashmir. It is also known as 'Gateway to Ladakh'.
The famous Kumbh Mela in Allahabad, Uttar Pradesh is the largest human gathering in the history of the world. The place was so full of people that Ilkonos satellite captured a detailed image of it while revolving in space.
World's highest post office is located in Hikkim, Himachal Pradesh. It is still functional at an altitude of 15,500 ft.
World's third highest observatory, The Indian Astronomical Observatory, is located in Hanle, Leh-Ladakh.
The Kalka-Shimla railway has been added to the mountain railways of India, World Heritage Site by UNESCO.
The Lathmaar holi of Mathura and Vrindavan is famous worldwide. A weeklong celebration in which people throw colors at each other and enjoy popular sweets is among the most popular festival of India. On the night of Diwali, the North Indian region lights up with so many lamps and lights that it can be even noticed by space satellites.
The only Brahma temple in the whole world is in Pushkar, Rajasthan. It also hosts the famous hot balloon festival.
The Indira Gandhi International Airport is South Asia's largest aviation hub.