As soon as the word Rajasthan is heard, a picture comes in our mind. Mounds of sand, women in ghagra choli, with big bangles up to their elbow men with the distinct Rajasthani turban on their head, playing the ektara, dancing and singing in a world, only they know of.
The sand of Rajasthan contains as many stories as there are grains in it. Lets try to dissolve some of them (hah!! I can here you snitching nerds!!!!) with the help of #OUTDOORKEEDA!!
Sand… Sand everywhere!!!!!!!!!!!!
The Thar Desert spans Rajasthan for about 850 kms, from south west to northeast. Similar is the case with the Aravalli Range. At the tip of its southern west end lies Mount Abu. This sandy state shares its boundary with five of the local neighbors. Punjab, Haryana, Uttar Pradesh, Gujrat and Madhya Pradesh. Its international neighbor is Pakistani province Punjab.
The temperature here is quite moody; from a range of 540C to below 00C; you have to be prepared in all the possible ways to cope up with the changing climatic patterns. Rainfall is a big no here, with showers amounting to less than 400mm, the region is distinctively hot and dry.
Sand when observed through microscope appears as many small, shiny and colorful stones. #outdoorkeeda will help you in unraveling the mystery behind some of these small sand particles.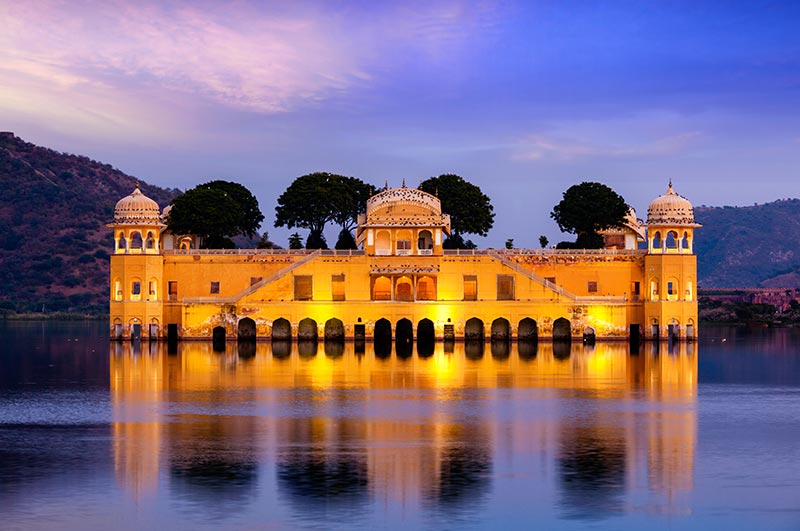 First Particle: The Heritage
The dwellers of the land of kings believe truly in the philosophy of 'Atithi Devo Bhavah'. They welcome the tourists as well as the guests with equal compassion.
Rajasthan is heavily dominated by Rajputs, which mean the son of king. These Rajputs are divided into many clans, with the Gurjar and Pratiharas being the earliest members. The other members include—Chauhans, Rathors, Sisodias, Solankis and Panwars.
The tribal groups are also a significant member of the society of Rajasthan. The Minas, Bhils, Lohras and Sahariyas are the major tribal groups.
The Rajasthani folk music and dance will leave you amazed and mesmerized. They are an important part of every festival. The attire of this state is adorned with bright colors, lots of bangles, borla, and galaband. In some of the tribes, women wear a long kurta or a shirt with ghagra and wrap a dupatta around their body.
Rajasthani and Marwari are the main languages spoken in the land of palaces. Some other dialects are Urdu, Punjabi and Bhili.
Rajasthan is immensely famous for its handicraft work. If you visit there do not come back without Mochdis, embroidered bags, handmade diaries, wooden pens, earrings (immense variety) and lots of wood handicrafts.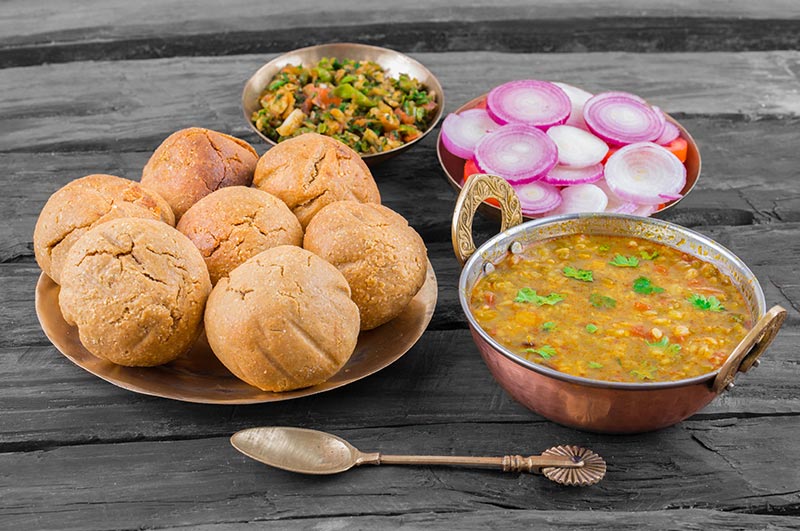 'Second Particle: The Attractions of sand'
Rajasthan being a land of kings is dotted with forts and palaces. In addition, the color-coding of cities here are something to look out for. It gives you an additional reason to visit more and more cities of this diverse state.
Rajasthan is famously known for a long list of goodies:
Jaipur (which is also the pink city), Udaipur (city of lakes)
Ajmer (the holy city)
Bikaner (the place of handicrafts)
Mount Abu
Jaisalmer
Ranthambore National Park
Bharatpur Bird Sanctuary
Fatehpur
Sawai Madhopur (for the love of tigers)
Chand Baori
_Pushkar (largest camel fair is held here, every year)
Bhangarh Fort
Chittorgarh (Birthplace of Maharana Pratap) and
Pilani.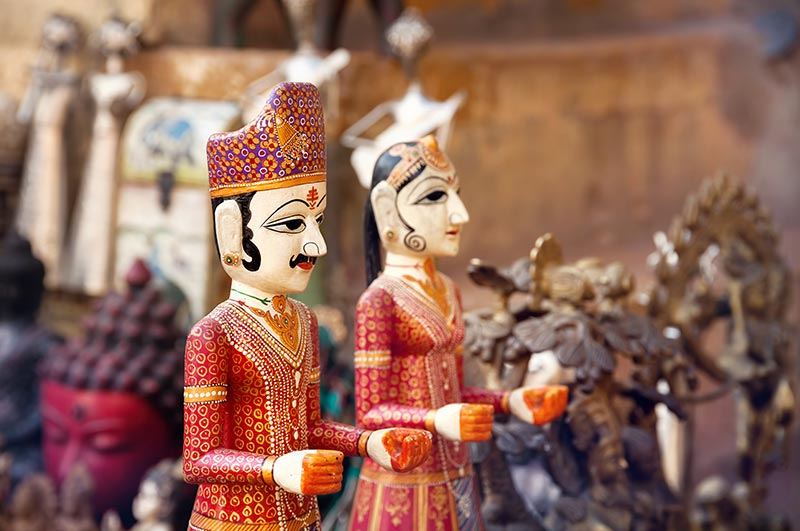 Third Particle: Khane me kya hai bhai!!!!
The cuisine of Rajasthan is heavily influenced with gram flour preparations. The state inhabitants love sweet as well as spicy in equal measures. Along with dishes, you will also be offered at least five different types of chutneys here. Garlic, tomato, tamarind, and Kachri (indigenous).
No discussion about Rajasthani food is complete without getting our saliva glands running in the memory of Daal, baati choorma. Add a dollop of ghee on the baati and enjoy.
For those of you, who have a chilly tooth, Mirchi Bda is a local delicacy. Pyaz Kachori… Oh So Yummmmmm!!!!!!! Need a bowl of raita to relish fully this mouthwatering breakfast. Kadhi and Gatta are also quite popular gram flour preparations.
There is a lot here for your sweet cravings. Moong Daal Halwa, Mohan Thal, Ghevar, Bajra Rabri, Mawa Kachori, Malpua, Balushahi, Choorma Laddo and many more.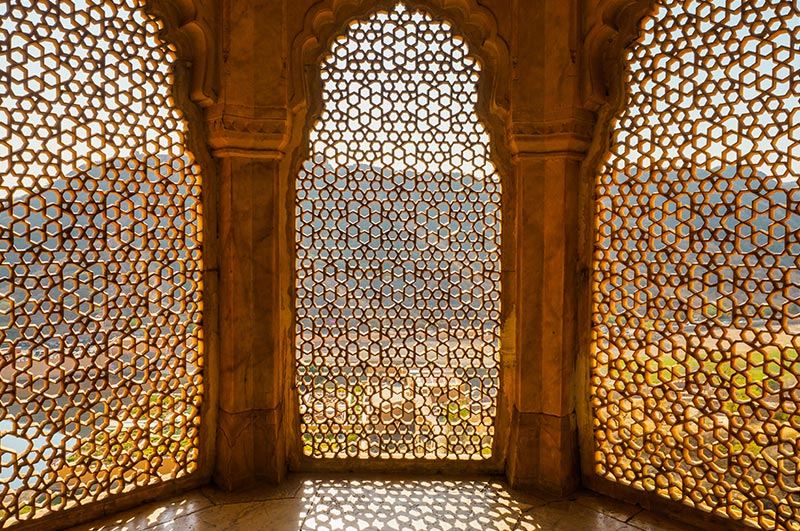 Fourth Particle: The Thrill
Although most of the Rajasthan is just sand, it is not the only thing there. Homo sapiens have arranged for many fun recreational activities in here. Let us list them out:
Trekking: the Aravalli hills here offer great opportunity for this recreational activity. Stay in a haveli in your route and taste the true colors of Rajasthan.
Hot-Air Ballooning: Pushkar and Jaipur are the proud hosts of hot air balloon festivals in Rajasthan. Soaring new heights while taking beautiful pics of natural surroundings is a fun of its own.
Cycling: allows you to observe the geographical diversity very closely. It can be done in Udaipur, Mount Abu and Pushkar.
Jeep Safari: through jeep safari, the Ranthambore National Park and Sariska National Park can be explored without tiring yourselves out. Other than the parks, Jodhpur, Jaisalmer, Bikaner and Shekhawati can also be mapped out on this fun ride.
Camel Safari: if you want to give your trip a local touch, camel safari is a good option. Pushkar, Jodhpur, Bikaner, Jaisalmer and Jaipur offer this natural ride. However, be kind to the animal and on your ride try to take care of the camel you sit on.
Zip Line: gliding through a royal picturesque is a matter of pride in its own. You can participate in zip lining in Jaipur and Jodhpur throughout the year.
Paragliding: taking small footsteps towards popularity, paragliding is slowly becoming a known adventure sports in Rajasthan. Jodhpur and Jaisalmer give you the opportunity to fly high in the sky.
Camping: camping in Rajasthan, has its own unique features. The hospitality, the handcrafted beddings, the local touch to everything, makes camping here a very favorable memory for you and your friends.
Just a day or two is not enough to taste all the flavors of Rajasthan. So plan out a leisure vacation so that you don't have to rush back in hurry and spend some quality time here with your family or friends.