Are you tired of your monotonous life? It is time you get out of your boring schedule and add spices to your life to give it a perfect twist of adventure and dare.
Today let us talk about a sport which is mentally and physically challenging - rappelling. The sport is also known as abseiling in many countries. The sport not only tests your toughness but also tests your endurance, strength, agility, balance and most importantly mental control.
Let us know all about Rappelling before we head out to have the fun of this amazing sport.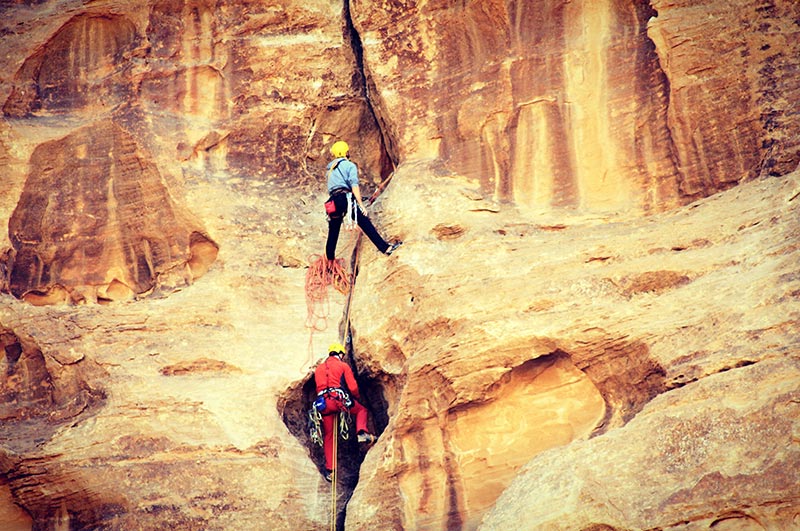 WHAT IS RAPPELLING?
My dear friend, Rappelling is the essence of fun in life. It will present you to a world with different faces of challenges. Rappelling involves descending down the mountain slope in a controlled manner and here rope is your best friend and saviour. Rappelling can be done while descending down a mountain, waterfall, cave etc. The terrain can be extremely dangerous yet attractive. Let us explore the various Rappelling destinations in India.
PLACES FOR RAPPELLING IN INDIA
India offers a huge range of adventure activities to its tourists, given the diverse terrain of our multi-cultured nation. The most famous type of rappelling in India is waterfall rappellingdue to abundance of challenging waterfalls in our country.Let us throng to the mesmerising and challenging places for rappelling in India.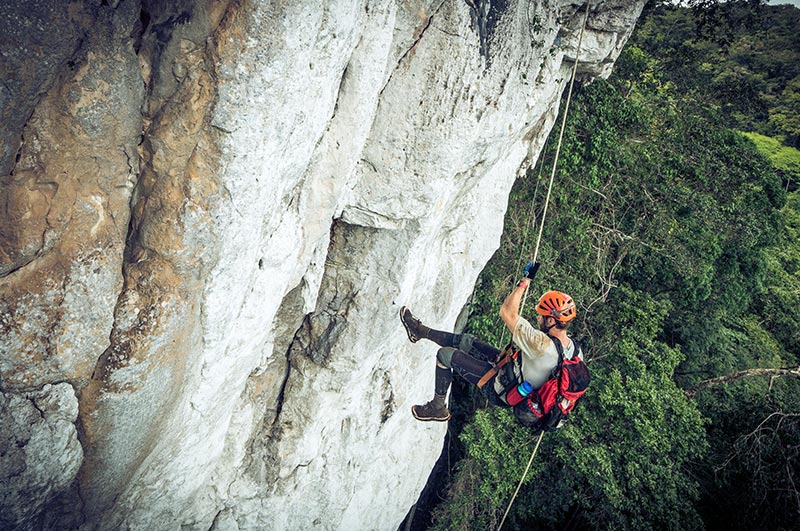 1) Sikkim –
The Himalayan state of Sikkim is one of the most beautiful states in India given its serenity, cleanliness and untouched beauty.The state is an alluring abode of vast lakes, high mountain peaks, virgin glaciers, lush valleys and crystal clear lakes. Rappelling here is true fun as the slopes offered here make adventure seekers struggle. One can glide down a snow-capped peak or a peak with rugged terrain as Sikkim has everything for its travellers. Sikkim has many places and waterfall for rappelling like the Bakthang falls, Bhanjhakri etc. the best time to visit is from March to mid-May or from September to November to explore the unmatched tranquillity and heritage of Sikkim.
2) Rishikesh –
This enthralling town is the adventure capital of India.The place is thronged by tourists around the year and is the centre of spirituality, adventure, religion and much more. Spiralling down the waterfalls of Rishikesh is ultimate fun. The Neergarhwaterfall is very popular among adventure geeks and its glacier chill water gives an extremely tough environment for rappelling at a height of about 200ft.
3) Maharashtra–
The commercial capital of India is full of charming destinations like hill stations, beaches, shrines, caves, sanctuaries etc.One can spend their vacations by trying a hand at rappelling Kondana waterfalls in Karjat. The height of waterfalls here is about 100ft. Relive your life with thrill and happiness by side of splendid Kondana caves. The waterfall provides extremely rocky slopes and vertical rocks. The best time to relish the craze of monsoon is during monsoon as the waterfall is lush with water.
4) Manali –
The name of Manali is enough to define natures beauty, such is the beauty of this wonderful city. Imagine yourself hung upon a rope and descending down the Jogini waterfall. Doesn't it leave you spell bound? The spine chilling adventure at about 100ft is a treat for adventure junkies. Spice up your day by rappelling at this amazing place.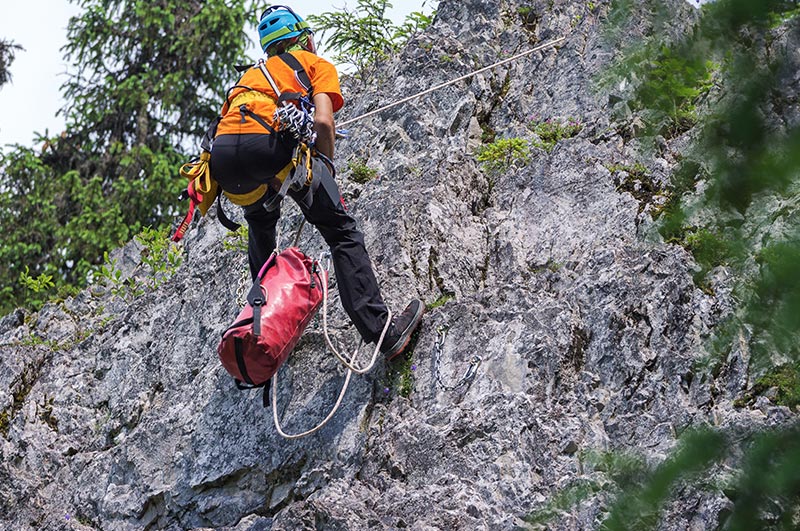 THINGS TO DO WHILE RAPPELLING
Never go for rappelling alone if you are not an expert. It should always be performed in guidance of an instructor.
Wear thermals to keep you warm in the chilling water and a waterproof jacket.
Wear only waterproof and strong trekking shoes.
Carry sunscreen to protect your skin and sunglasses to protect your eyes from the glare of sun beneath the glistering waterfall.
Don't forget to carry first aid box along with all necessary medicines.
Carry adequate number of fresh drinking water bottles.
Make sure you wear all the safety gears like helmet, knee and elbow pad etc.
Before leaving for rappelling, get briefed with safety equipment and instructions.
Now let us head for our trek to reach these amazing destinations to rejoice the unending joy of life. Try out this strenuous activity over the gurgling waters of these waterfalls. The perfect gateway to escape the hectic schedule of urban life, rappelling gives you memories of lifetime.