The states of Gujrat, Maharashtra, Madhya Pradesh and some parts of southern Rajasthan are included in Western India. The 'Dadar and Nagar haveli' and 'Daman and Diu' union territories also fall in the western region of India.
The specialty of western India is that it has a little bit of everything. Little bit of coastline in Gujrat, and Mumbai, little bit of desert in Northern part of Gujrat and little bit of plateau in Madhya Pradesh. It is the most heterogeneous region of India. The region is equally diverse in culture, language, food patterns and clothing styles.
The western region of India is surrounded by Arabian Sea on the west, Pakistan on the North West, Indo-Gangetic Plane in the east and southwestern states in the south. The weather is hot and humid all-round the year.
Not much is cultivated here but it is a hub for industries like—textile industry, gemstone and jewelry and petroleum industry. Mostly western India is dominated by Marathis and Gujratis but there are significant pockets of Jainis and Parsis and Marwaris in different localities.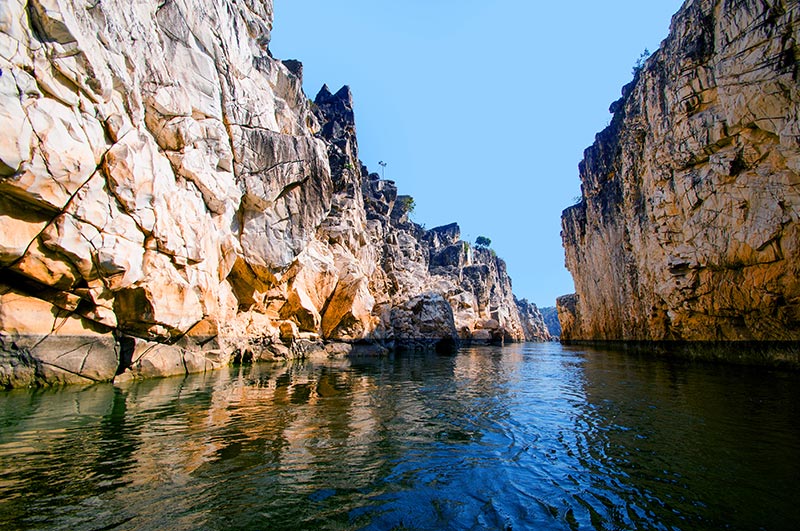 Maharashtra—'The land of Marathas'
The city of Mumbai in Maharashtra is known as the 'Financial capital of India'. India's stock market resides in Mumbai only and hence a significant portion of the urban population of India accommodates in this region.
Mumbai is famous for being home to India's largest film and television industry—'Bollywood'. The Local Trains, which are the lifeline of Mumbai, spread over 465 kilometers and provide more than 2000 train services in a day. The world known Dabbawallas of Mumbai deliver around 2 lakhs lunchboxes every day.
Mumbai and 'Vada Pav' are always spoken about in pairs. The world famous mouthwatering street food in which a potato patty is kept inside two buns and is garnished with coriander and sweet chutney.
The Mumbai-Pune expressway is India's first access controlled tolled expressway. It is 94.5 kms long and joins Mumbai to Pune. It is a six-lane expressway with a permitted speed limit of 80 kmph.
The Bombay High is an offshore oilfield located 176kms off the coast of Mumbai. The ONGC (Oil and Natural Gas Corporation) operates the mining here.
Ganesh Chaturthi is the main festival of Maharashtra. During the month of September, people bring idols of Lord Ganesh in their homes and worship him for around 10 days (differs according to faith). After the end of the festival, the idols are immersed in water, marking an end to the 10 day-long celebration. 'Ganapati Bappa Morya!! Agle Baras Tu Jaldi Aa!' the idols are submerged with this slogan that requests Lord Ganesha to come soon next year.
The Haji Ali Dargah is a tomb and mosque located in south Mumbai. It is one of the most remarkable landmark of Mumbai.
Sabka Maalik Ek!!!!!! The famous temple of Sai Baba is located in Shirdi.Sai baba was an Indian saint whose followers strongly believe in his virtues and principles even today.
The Lonavla hill station near Pune in Maharashtra is popularly known for the production of hard candy 'chikki'. Lonavla lies 64 kms from Pune and 96 kms from Mumbai. It is accessible through both Mumbai-Pune expressway and Mumbai-Chennai expressway. Lonavla is home to Indian Navy's Premier Technical Training Institute, INS Shivaji.
The famous hill station of Khandala is just 3 kms from Lonavla and is easily accessible through the Mumbai-Pune expressway. Aatii Kya Khandala….
The Ajanta-Ellora caves are located in Aurangabad district of Maharashtra. They have been declared as UNESCO world heritage sitesince 1983. These caves are approximately 30 rock cut Buddhist cave monuments dating back to 2nd century BC. The Ajanta-Ellora caves are the most well preserved ancient Indian paintings and sculptures.
Apart from this in Maharashtra, Mahabaleshwar is famous for its temple and also for its strawberry production. Around 80% of India's strawberry is produced here. Nagpur is a popular orange producing site and Nashikis known for onion cultivation.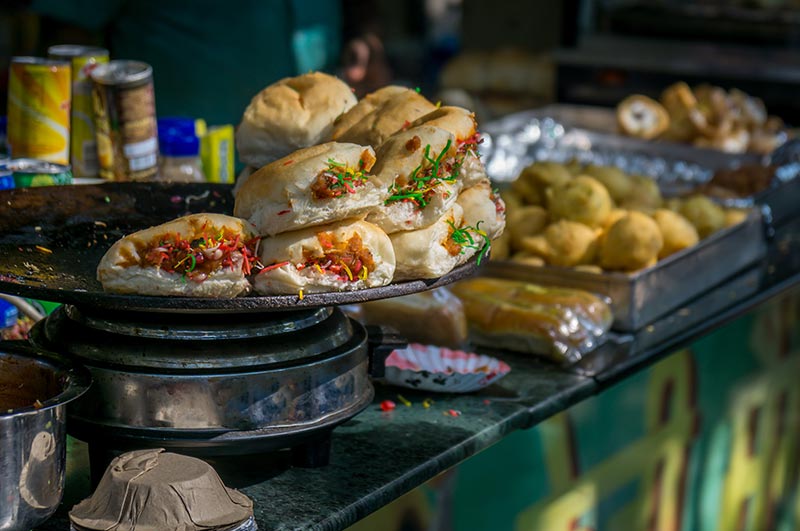 Gujarat—'The Land of Mahatma'
Gujarat has the honor of being the birth place of 'the father of our nation'-- Mohandas Karamchand Gandhi or fondly known as Mahatma Gandhi.He was born in Sabarmati on 2nd October 1869.
Gujarat is home to four refineries in India — Reliance Industries Ltd (SEZ and DTA), Essar Oil Ltd and Gujarat Refinery (Koyali) of IOCL. The textile industry of Surat is known countrywide for silk saree production. The taste of India, Amul has its base at Anand, Gujarat.
Mr. Amitabh Bachchan is the brand ambassador of Gujarat(kuch din tohguzaro Gujarat me!!!!!!!!!!!!). He also promotes the Kutch festival (Rann Utsav)which is organized here every year from November to February. The Rann Utsav gives you a close glimpse of Gujarati culture. You can also enjoy Camel cart excursion, ATV ride, Para motoring and Golf cart here.
The Rann of Kutch is an area of salt marshes, in Kutch district of Gujarat and it also touches the southern tip of Pakistan. It is divided into two different zones- Great Rann of Kutch and Little Rann of Kutch. The meaning of Rann is salty marsh.
Ohh I almost forgot!!! Dwarka, the holy city where Lord Krishna settled after defeating Kansa is also located in Gujarat. It is one of the Sapta Puris, seven most ancient and religious cities of the country. Dwarka is also one of the pilgrimage in the Chardham, four sacred Hindu pilgrimage sites. It is believed by the natives to be the first capital of Gujarat in ancient times.
Gujarat's cuisine is heavily dominated by gram flour. Dhokla, Khandvi, Thepla, Khakra, Daal dhokli and White curry are some of the mouth-watering delicacies made by gram flour. The people here are exclusively vegetarian and being a dry state, alcohol is banned in whole of Gujarat.
Navratri is the annual festival of Gujarat in which Maa Durga is worshipped. There is a ritual to worship small girls as the image of goddess Durga. This 9-day long festival is marked by spiritual prayers, delicious food and people performing Garba and Dandiya as part of the celebration.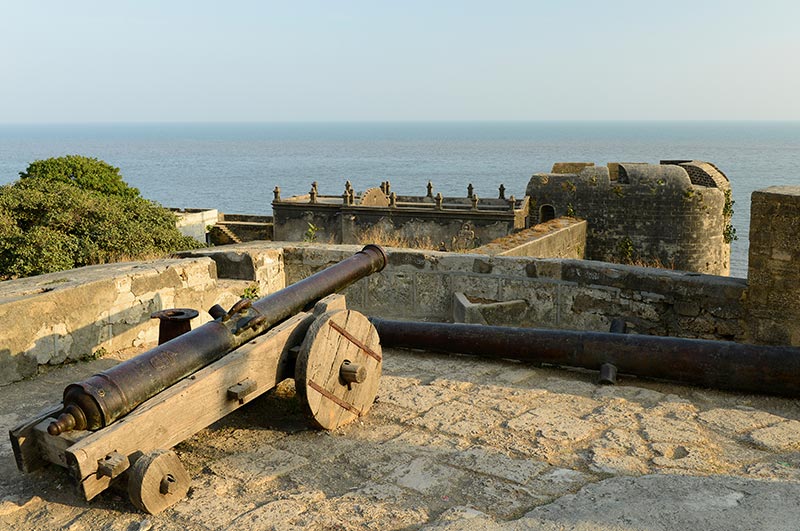 Madhya Pradesh—'The Land of Namkeens'
Indore in Madhya Pradesh is famous for various verities of namkeens found there. Apart from namkeens, the Sarafa Bazaar of Indore is also very famous. It converts itself into a peppy street food market after 8 pm at night.
Although mostly barren, bamboo and tobacco leavesare cultivated in abundance in Madhya Pradesh.
You can visit west India if you want to analyze the ancient architecture closely. You can also relish the spicy yet savory cuisine while doing all the spiritual and architectural analyzation. Western India is an important section in the map of India and any tour to India is not complete without closely observing the tradition and cultures of this region of India.
From the fast and never resting life of Mumbai to the dipped in sugar culture of Gujarat along with the salty namkeens of Madhya Pradesh, western India represents India's diversity perfectly.