Skiing is like a dance in which the mountain always leads. If you see from a skier's perspective, life should be lived like skiing, when any obstacle comes in your way, punch it down and keep moving forward because the snow feels cold only when you're standing still. It is like the next best thing to having wings. So are you ready to become a ski-zophrenic. Decode skiing with #outdoorkeeda and get ready to plough your way through the snow.
You will never find the edge until you go over it
Raise your adrenaline by making way through the white powder (snow) and boost your confidence by getting over every obstacle coming in your path. For the real adventure lovers, skis are not merely pieces of wood or any other material. They are tools to push your limits, face any challenge in the road to success and escape from the material world for some time.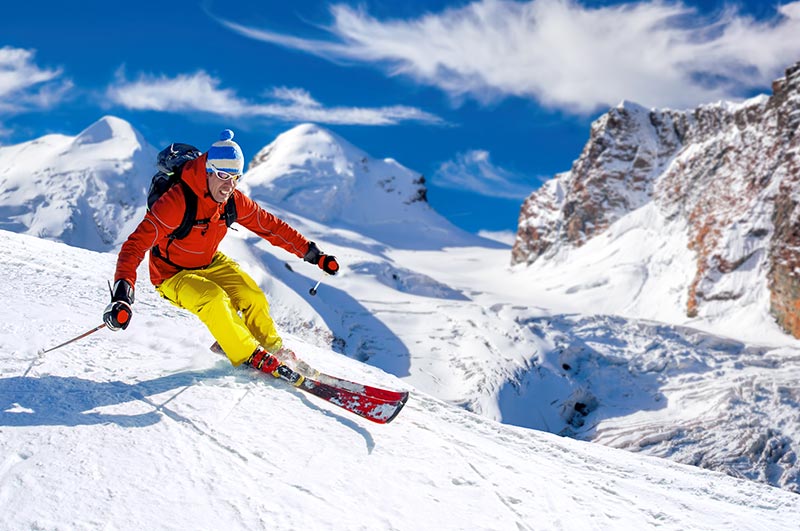 Every skier is a morning person on a powder day
There is a fact that in order to be happy with yourself you should do at least one activity you love every day. Make skiing as an excuse to add one more activity to the long list of events that you have to do in the coming days. You will truly experience that happiness is the view from a ski lift. Therefore, ski faster and faster until the thrill of speed overcomes everything.
Let's get serious about skiing….
Skiing is gliding on snow with narrow long strips of wood, glass or other fabricated material fastened to your feet. You are the master of this ship because the control is in your able hands.
Major equipment for this adventure includes helmet, ski, binders and boots. Follow the instructions carefully and never set out on a skiing expedition without helmet. The snow may look soft but it can be hard enough to break your neck. In addition, there might be rocks and boulders underneath of which you have no idea. Do not fidget away from the trails because it is very easy to lose your path. If possible, hire a guide to be with you on your skiing expedition.
The best time (in general) to go for skiing in India is from January to March.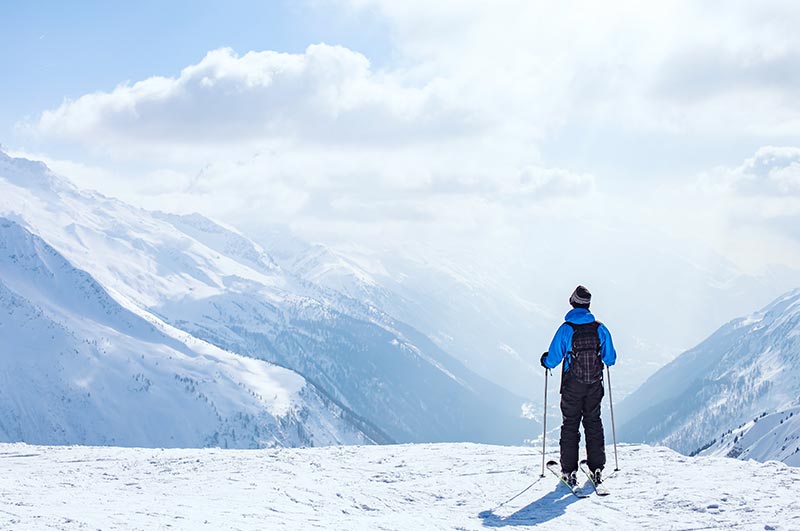 Broadly skiing can be placed in three different categories:
Alpine skiing: The specialty of this type of skiing is that the bindings of the ski are fastened to both, your toe and heels, of the boot.
Nordic skiing: In this type, the bindings of the ski is fastened only to the toes.
Telemark skiing: This category is the combination of both the alpine and Nordic types of skiing.
If you are booking afacility, it needs to have two things in order to give you the best experience.
Groomed trails technically known as 'runs' with proper signs to guide you down the mountain safely.
Chair lifts/Cable cars to take you up to the mountain.
Skiing destinations: Close to heaven, down to Earth
Decode heaven on Earth with #outdoorkeeda and enjoy the thrill of flying in the snow.
Gulmarg:
Covered in snow for the whole winters the scenery in Gulmarg changes drastically in summers with daisies and bluebells in full bloom. The exact location of this spot is in Baramula district of Jammu and Kashmir.
Best time: Mid-December to mid-March.
This hill station is the proud host of the longest cable car in Asia, the Gulmarg Gandola, which has 36 cabins. It is also considered the highest cable car in the world. Beginners can get enrolled in skiing courses and master this skill full art.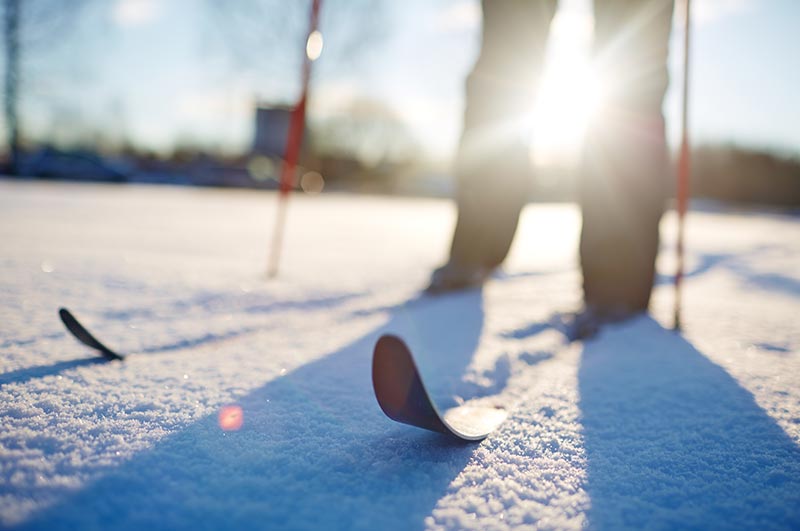 Auli:
If you want to enjoy the mystic scenery of Mana Parvat, Nanda Devi and Kamet, Auli is the place where you should be. You can hunt this spot in Chamoli district of Gharwal region. The sylvan peaks here offer an entrancing view of apple orchards with a bonus of deodar trees. The slopes in this valley help in reducing the wind velocity so that you can enjoy skiing without any inconvenience.
Best time: January to March.
Solang:
Covered with ice flakes at all times in a year, this skiing destination is located between Manali and Rohtang Pass. You will find a perfect terrain to glide over while skiing in this valley. The glaciers and snow-capped mountains provide a fairy filter to your Instagram pictures.
Best time: January to February.